Modern warfare depends on computers and communications technology. Modern counter-warfare tries to disrupt the underlying electronics, and Israel Aerospace Industries may have come up with something that's particularly effective. From Tyler Durden at zerohedge.com:
Israel has recognized that the modern battlefield will not be entirely fought on air, sea, and space. To better prepare for new domains of warfare, Israel has developed a revolutionary weapon for electromagnetic warfare.
Israel Aerospace Industries (IAI), the country's top aerospace and aviation manufacturer, has developed the Scorpius family of systems that scans a sphere of the operating environment for targets and deploys a narrowly focused beam to interfere with multiple threats across the electromagnetic spectrum. The high-tech weapon is categorized under "soft protection" because it doesn't cause physical harm. Instead, it disrupts the operation of electromagnetic systems, such as radar, electronic sensors, navigation, and data communications.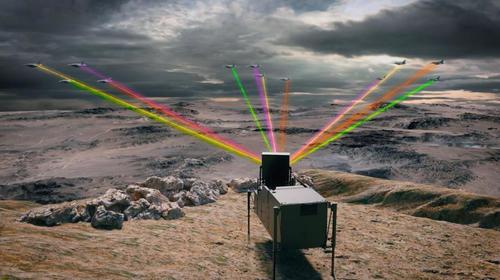 Gideon Fustick, Marketing VP EW Group at IAI, told Forbes, "We call it [Scorpius family of systems] 'soft protection.' It's an offensive weapon that doesn't send out missiles. It's not a hard-kill system," adding that "it is very effective in engaging and disabling enemy systems."