There's a lot of this going around. Wonder what's causing it. From Paul Joseph Watson at zerohedge.com:
Yet another professional footballer collapsed suddenly in the middle of a game last night during Real Madrid's Champions League tie with Sheriff Tiraspol in Moldova.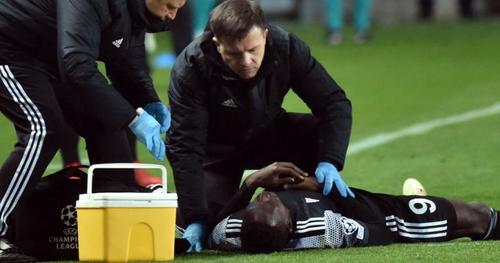 26-year-old Sherrif Tiraspol winger Adama Traore was seen clutching his chest as he slumped to the ground in the 77th minute.
The Mali attacker remained down as medics rushed on the pitch to help, initially trying to revive him with smelling salts to little success.
"He was seen shaking his head in responses to questions by the medics and was eventually raised to a sitting position before being helped off the field and back to the dressing room," reports the Daily Mail.
"The Moldovan side have yet to detail the reasons behind why Traore was suffering from chest pains."