What in the hell is an authorized crime, and why is the government paying people to commit them? Adam Andrzejewski, CEO and Founder of Open The Books, opens a can of worms, at Forbes via zerohedge.com:
Federal agencies paid out at least $548 million to informants working for the Federal Bureau of Investigation (FBI), the Drug Enforcement Agency (DEA), and the Bureau of Alcohol, Tobacco, Firearms and Explosives (ATF), in recent years, according to government audits.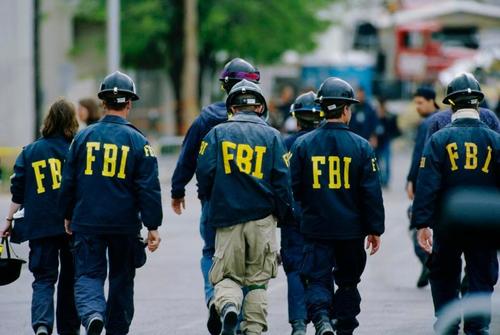 Our auditors at OpenTheBooks.com compiled this information by reviewing federal reports. While some of the data is several-years old; it's apparently the most recent available.
The FBI spent an average of $42 million a year on confidential human sources between fiscal years 2012 and 2018. "Long term" informants comprised 20 percent of its intelligence relationships (source: DOJ IG 2019 report).
The ATF employed 1,855 informants who were paid $4.3 million annually (FY2012-2015). Therefore, on average, each informant made $2,318 for the year. (source: DOJ IG report 2017).
"One federal agency, the DEA, had over 18,000 active confidential sources assigned to its domestic offices, with over 9,000 of those sources receiving approximately $237 million in payments for information or services they provided to the DEA" (between Oct. 1, 2010 and Sept. 30, 2015, source: 2016 DOJ IG report).
High-earning informants included an "airline employee who received more than $600,000 in less than four-years, and a parcel employee who received over $1 million in five-years." The Inspector General at Justice who scrutinized DEA informants reported the findings.
"During this audit, we found that, between FYs 2011 and 2015, the DEA actually used at least 33 Amtrak employees and eight TSA employees as sources, paying the Amtrak employees over $1.5 million and the TSA employees over $94,000."
One Amtrak employee was paid $962,615 between 2010 and 2015 to be a confidential source, which the IG called "a substantial waste of government funds." The information provided "could have been obtained by DEA at no cost through a joint task force with the Amtrak Police."
While certain informants were becoming federally-minted millionaires, the  average DEA informant made much less – approximately $26,333 over a recent five-year period.
And it appears there may be corruption, in addition to crime, in the system. In 2017, during a Congressional Oversight Committee hearing on confidential informants, then-Chairman Rep. Jason Chaffetz (R-UT) noted:
"a court released the testimony of one confidential informant in Atlanta who received $212,000 from the DEA from 2011 to 2013. She testified she wasn't sure why she was paid. That was her testimony. She also testified to a sexual relationship with the DEA group supervisor, who allegedly convinced the subordinates to falsify reports to justify the payments. That case is currently under review by the inspector general."