Politicians tend to favor or disfavor democracy depending on whether they think they can con 50% +1 of the voters or not. Currently, the Democrats don't think they can. From Victor Davis Hanson at zerohedge.com:
What is behind recent pessimistic appraisals of democracy's future, from Hillary Clinton, Adam Schiff, Brian Williams and other elite intellectuals, media personalities, and politicians on the Left? Some are warning about its possible erosion in 2024. Others predict democracy's downturn as early 2022, with scary scenarios of "autocracy" and Trump "coups."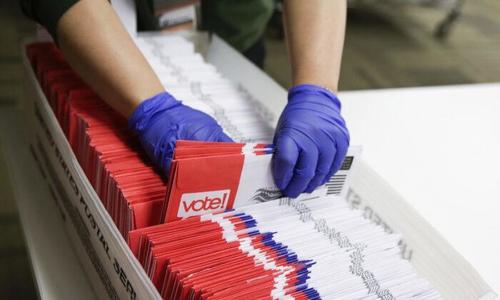 To answer that question, understand first what is not behind these shrill forecasts.
They are not worried about 2 million foreign nationals crashing the border in a single year, without vaccinations during a pandemic. Yet it seems insurrectionary for a government simply to nullify its own immigration laws.
They are not worried that some 800,000 foreign nationals, some residing illegally, will now vote in New York City elections.
They are not worried that there are formal efforts underway to dismantle the U.S. Constitution by junking the 233-year-old Electoral College or the preeminence of the states in establishing ballot laws in national elections.
They are not worried that we are witnessing an unprecedented left-wing effort to scrap the 180-year-old filibuster, the 150-year-old nine-person Supreme Court, and the 60-year tradition of 50 states, for naked political advantage.
They are not worried that the Senate this year put on trial an impeached ex-president and private citizen, without the chief justice in attendance, without a special prosecutor or witnesses, and without a formal commission report of presidential high crimes and misdemeanors.
They are not worried that the FBI, Justice Department, CIA, Hillary Clinton, and members of the Obama administration systematically sought to use U.S. government agencies to sabotage a presidential campaign, transition, and presidency, via the use of a foreign national and ex-spy Christopher Steele and his coterie of discredited Russian sources.