This is only fair, but fairness is rare indeed when a government is in the picture. The Institute for Justice, a worthwhile liberty-based litigation nonprofit (I contribute regularly to it) that puts organizations like the ACLU to shame, represented the plaintiff. From Tyler Durden at zerohedge.com:
After a SWAT team wrecked an innocent woman's house, the city of McKinney, Texas essentially told her "tough luck" and refused to compensate her. In a case that could have nationwide property rights implications, a federal jury on Wednesday awarded her $59,656.59 in damages—and more may be coming.
The jury award follows an April 29 ruling by U.S. District Court Judge Amos Mazzant III that the city's "intentional and foreseeable" destruction of Vicki Baker's house constituted a government "taking" that compelled the city to pay just compensation.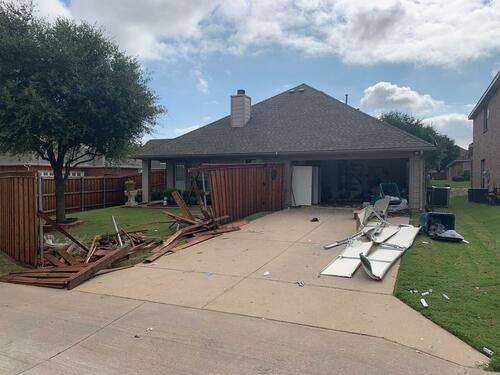 The case marks a "sea change in the law," according to Baker's attorney, Jeffrey Redfern of the liberty-minded Institute for Justice:
"Everyone agrees with the general proposition that the government has to pay for the property it takes, but courts across the country had held that this rule just did not apply to the police. But the police are part of the government, which this victory makes abundantly clear."
Baker is likely to receive additional compensation: The jury also found that the city's refusal to pay Baker constituted a violation of her civil rights, making the city liable under federal civil rights law too.