The government desperately needs your money, and it doesn't care how it gets your dollars. From David Harsanyi at The Epoch Times via zerohedge.com:
The Democrats' new reconciliation bill isn't just going to be the largest-ever expansion of a government agency. It's going to be the largest expansion of the domestic police state in American history. Only a statist could believe that a federal government, which already collects $4.1 trillion every year—or $12,300 for every citizen—supposedly needs 80 battalions of new IRS cops.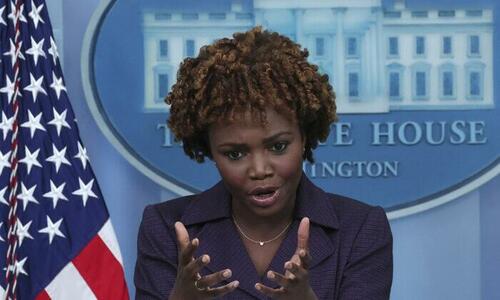 The average American has less reason to be concerned about cops with guns—though the IRS is looking for special agents who can "carry a firearm and be willing to use deadly force, if necessary"—than they do bureaucrats armed with pens who are authorized to sift through their lives. If you pay your taxes you have nothing to worry about, Democrats claim. But most law-abiding citizens know they have something to fear from a state agency that doesn't concern itself with your due process, has no regard for your privacy, and is empowered to target anyone it wants without any genuine oversight.
And, please, spare us this nonsense about the IRS expansion focusing exclusively on "high earners." White House press secretary Karine Jean-Pierre promised that the IRS wouldn't engage in new audits of anyone making under $400,000—a claim she has no authority to make and could not possibly predict even if she did. Connecticut Sen. Chris Murphy also said that the bill was passed to stop an "epidemic of tax cheating amongst the millionaires and billionaires" and promised that "audit rates won't increase for anyone making under $400K."