Mainstream media suppressed the Hunter Biden laptop story not because it was Russian disinformation, but because they knew it would have a significant impact on the election. New polls bear that out, almost two years after the fact. From Paul Sperry at The Epoch Times via zerohedge.com:
A whopping 79 percent of Americans suggest President Donald Trump likely would have won reelection if voters had known the truth about Hunter Biden's laptop – that it was real and not "Russian disinformation," as intelligence officials aligned with Joe Biden falsely led the public to believe, a new national poll reveals.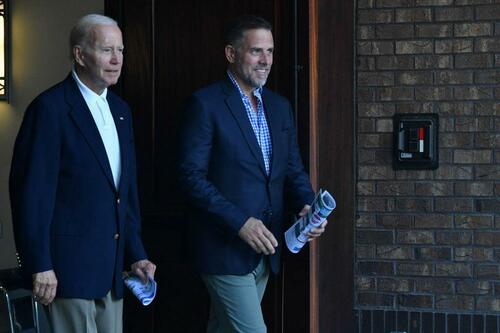 The survey of 1,335 adults was conducted earlier this month by New Jersey-based Technometrica Institute of Policy and Politics. The vast majority of those following the issue said they believe that the laptop is real, while only 11 percent still believe it was created by Russia.
The Washington Post and The New York Times recently confirmed that the laptop and contents found on it are, in fact, authentic, after initially pooh-poohing the idea the device belonged to the president's son. In October 2020, the New York Post broke the story that Hunter Biden had abandoned the Apple computer at a Wilmington, Del., repair shop. The newspaper exposed emails from the hard drive indicating the Biden family may have participated in illicit business deals in Ukraine, China, and other countries. Social media censored the story, denying voters critical information on the eve of the election.
Among those following the topic, almost three-quarters (74 percent) believe that the FBI and Intelligence Community deliberately misled the public—and voters—when they claimed the laptop was "disinformation" and part of a Kremlin plot to hurt Biden's candidacy.