If you either forced out of the military because you refused vaccination or you got vaccinated to keep your job, but you had some sort of serious adverse event, you've got pretty good grounds for a lawsuit. By Michael Washburn at The Epoch Times via zerohedge.com:
The Department of Defense's (DoD) requirement that all members of the Armed Forces receive COVID-19 vaccinations, even if they've already had the virus and developed immunity, has had a severely disruptive effect within military ranks, resulting in the denial of promotions and assignments to those who refused vaccination and in thousands of service members having to leave the military.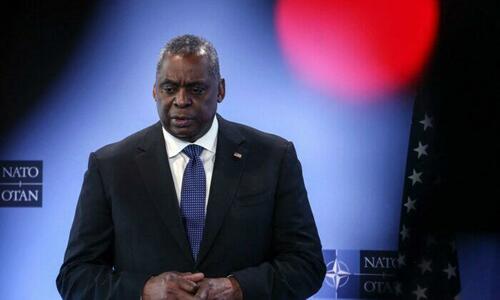 The vaccination order has given rise to a spate of lawsuits and is likely to spur more challenges as more people come to see that officials who grant exemptions on other grounds are unwilling to accommodate those who file religious accommodation requests (RARs), service members and military experts have told The Epoch Times.
"I have talked to military members and no one likes this policy; no one thinks it's a good idea. I agree with them that this policy is going to backfire in a big way. It's going to force out people who are moral, ethical service members out of the military and will leave a readiness gap. But the other problem is this is a relatively untested vaccine and we're all just now starting to see what the health effects are," Susan Katz Keating, a journalist specializing in military affairs and the editor and publisher of Soldier of Fortune magazine, told The Epoch Times.