Risky vaccinations for a very less risky disease in children. From Tyler Durden at zerohedge.com:
Update: As expected, the CDC's Advisory Committee on Immunization Practices voted 15-0 on Thursday to add Covid-19 shots to the children's recommended vaccine schedule.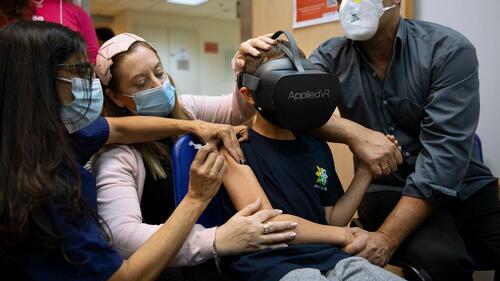 As the Post Millennial notes,
Speaking earlier in the morning, Dr. Patricia Wodi said that the Covid-19 vaccine has been placed as a recommendation from 6 months of age and older.
During a question period, one member of the committee raised questions over the vaccine being included on the schedule when it's been recommended for use under an Emergency Use Authorizations, to which Wodi said they spoke with the Office of General Counsel, who said that it would be okay to add.
The vote comes after the committee approved 15-0 to add the vaccination to the federally funded Vaccine for Kids program, which provides vaccines to children at no or low cost to families.