If the uniparty has its druthers, it will be 1984. From Sasha Stone at sashastone.substack.com:
It's Knives Out and Game of Thrones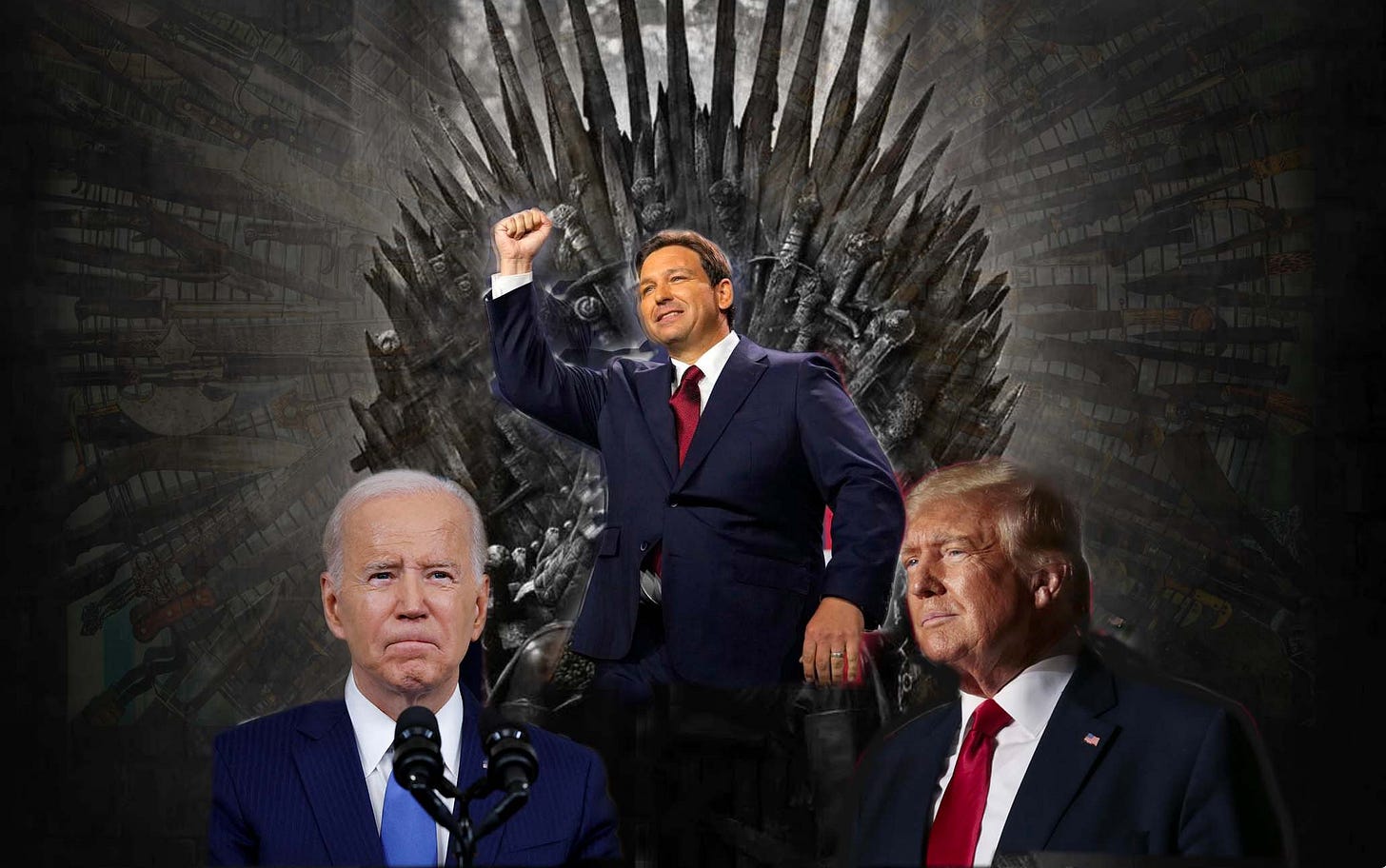 Joe Biden had a smile on his face the morning after the midterms. That's the look of someone who just escaped total disaster. At least for now.
The lesson they were all supposed to get with one decisive red wave never arrived. That is bad news for them. Or maybe it's bad news for all of us who are much more worried about America at the hands of the Democrats.
For weeks, they parroted the mantra, again and again, politicians and media pundits, not to mention the blue-check army on Twitter, "Election Deniers," were coming for your Democracy. We would never have a fair election again. President Obama heralded a new Gestapo who would kill people on the streets, jail journalists, and turn America into an authoritarian state.
All I could think was, we're already halfway there, pal. It isn't the Republicans we have to fear. They are traditionalists. It's the Democrats who have amassed such an extraordinary amount of power by now and want to tear the country down to the studs and reimagine it as a woke utopia; even "Election Deniers" sounds like a better plan than keeping them in office.
"Election Denier" was cleverly tied to "The Big Lie" to make Trump supporters seem like a Nazi army. They'd been making that case for six long years. But the fascism we were promised never arrived. Even January 6th was not evidence of fascism, although try telling that to people who seem not to understand what the word even means. It's useful, that's all.