"Negative efficacy" means that not only does a vaccine not work, it either increases the chance that the injectee will get Covid or that side effects will be more severe, or both. From Dr. Sean Lin and Mingjia Jacky Guan at The Epoch Times via zerohedge.com:
Recently, various health agencies around the world have approved and are actively pushing for another COVID booster shot, meant to enhance the vaccine efficacy against a COVD-19 infection.
However, many studies have found that the boosters do not make a significant  difference in protection, especially in terms of protection against reinfection. In fact, the latest data shows vaccine efficacy against the coronavirus tends to even drop into the negatives after just a few months.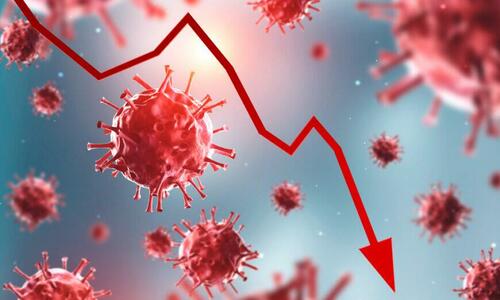 What Does Negative Efficacy Mean?
It is a well known fact that COVID vaccine effectiveness wanes quickly as time goes on; this is confirmed by countless studies.
Although the official narrative for COVID-19 vaccines nowadays only emphasizes its efficacy on protection against ICU admission and death rates, it actually implies the indisputable fact that vaccines don't protect, contrary to their design, against infection or even symptomatic infection, especially after the emergence of various Omicron variants.
Even the protection two shots offers against hospitalization drops to about 40 percent after less than a year. It's actually looking worse for protection against severe symptoms, as efficacy rates seem to drop into the negatives about five months into full vaccination.