Did you know there's a word of the year? From Jeffrey A. Tucker at The Epoch Times via zerohedge.com:
Every year Merriam-Webster picks a word to capture the culture of a moment in time. The choice is based on the frequency and quantity of search as well as the departure from the norm. This year the choice seems perfect: gaslighting. It's drawn from the 1944 film noir starring Charles Boyer and Ingrid Bergman.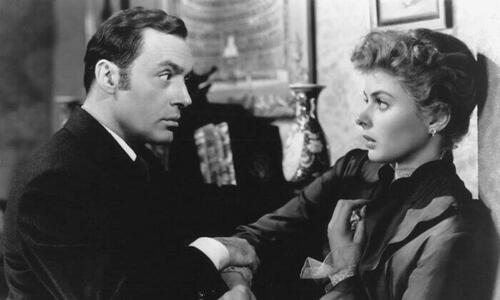 Charles Boyer and Ingrid Bergman in "Gaslight" (1944). (Metro-Goldwyn-Mayer Inc.)
The term means to be subjected to extended psychological trickery to cause the victim to question his or own reality. In the film, Boyer plays a handsome stranger who meets the beautiful heiress Bergman on a foreign journey and they fall in love. He convinces her to marry and move back together to London to her family home, whereby he embarks upon a subtle campaign to convince her she is bonkers while he secretly searches the home for legacy jewels he intends to steal.
It's painful to watch but the experience connects with our own as we watch mainstream media, see respectable scientists canceled for supposedly spreading disinformation, or when we watch a White House press conference. They try to convince us that they are normal and we are the crazy ones, probably guilty of wrongthink or not aware of the full facts. The more they insist on their version of truth, the more we are invited to see ourselves as nuts for failing to give them all the benefit of our doubt.