Totalitarian lockdowns were once hailed as the ideal way to combat Covid. However, they not only obliterated human rights, they ultimately don't work. From Eva Fu at The Epoch Times via zerohedge.com:
If the world can learn one thing from the COVID chaos in China, it is that "locking down does not work," said healthcare policy adviser Dr. Scott Atlas.
"We don't even know really the extent of the harms to their population that they inflicted by locking down but we know anecdotally that there were massive harms to people—they couldn't get food, they couldn't get their own medications, people were imposing a completely uncivilized, almost animalistic way," Atlas, a previous White House special coronavirus adviser and contributor to The Epoch Times, said in an interview.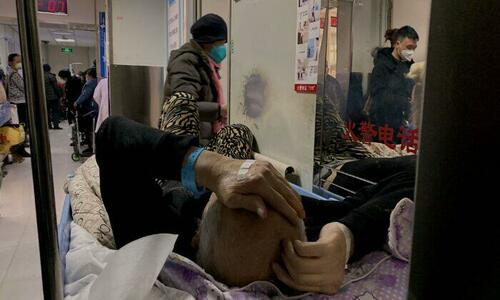 For almost three years, China's ruling regime has imposed a severe zero-COVID strategy, using strict lockdowns, centralized quarantines, mass testing, and omnipresent surveillance to contain the virus's spread, leading to many residents being deprived of basic living needs, and some even dying from a lack of care.
"This is a massive human rights violation," Atlas said.
"All of their policies imposed on their public," he said, referring to China's communist party (CCP), "is an example of one of the most extraordinary violations of human rights that we have seen in modern history."
'Flies in the Face of Common Sense'
The policy reversal that came without a transition plan accompanied an exponential surge of cases that was quickly overwhelming the country's health system.