Gold and silver are real money; everything else is credit. Gold and silver are not debt obligations (see Real Money, SLL). From Jeffrey Tucker at dailyreckoning.com: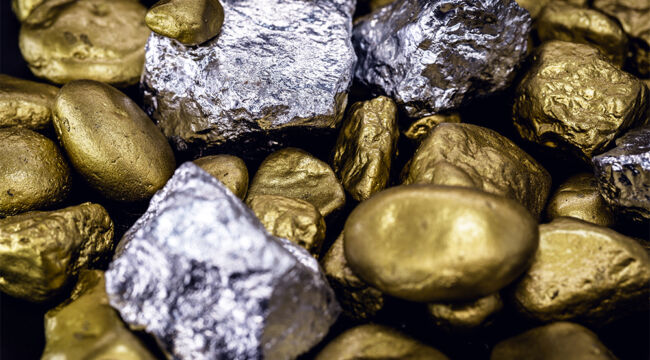 In the midst of all this incredible political and economic chaos, I was tasked with packing up my mother's things to prepare for her move to assisted living. It's a gravely emotional experience for anyone, as I'm sure you know.
I adore that woman. It's hard to see her get old. Also, that house contained 100 years or more of family history. All this stuff takes up space. With everyone on the move, it's hard to find a good home for things anymore. We had to make some hard choices.
Anyway, along the way, I opened a small safe and found a lockbox, and opened it. It was my father's collection of coins. What was in there hadn't been seen by anyone for perhaps 25 years (he died rather young).
It was startling and amazing to see. It was like finding buried treasure. There were coins from all over the world, gold, and silver. I'm not sure that I knew that he was a collector.
There were all the usual gold and silver bullion coins from all lands, all worth the price of their metal content. All are vastly up in value from when he bought them. There were also hundreds of silver dimes. And there were plenty of numismatics too and because I don't know my way around this world, I'll let the experts determine their value.
Good as Gold
I won't tell you the total value for reasons of privacy but I will say that he made a very good investment. Stocks are fun and swing this way and that but these coins are stable, true, and always faithful. Dad knew that. He was right.