This green technological wonder bled so much red that it never got off the ground. From Jo Nova at joannenova.com:
This was the glorious green future that just collapsed today.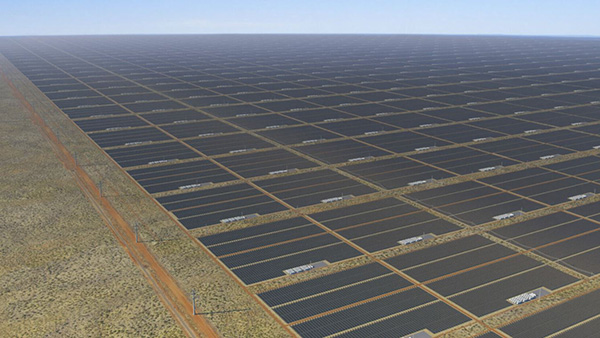 But it's a win for the rare Typhonium plant, and possibly also for millions of crabs around Indonesia who might have been hypnotized by undersea cables like the ones near the UK are. And who knows what that cable would have done electromagnetically for turtles, dugongs, whales and dolphins? Where are the Greens when giant experimental industrial parks span 5,000km of wilderness?
Today the massive Sun Cable project collapsed into voluntary administration four years after promising to build the world's largest solar power plant in the Northern Territory. Sun Cable was a $35 billion project supposedly to collect those sacred green electrons on a 12,000 hectare "farm" in Australia (120 square kilometers) and send them to Singapore via an 800 km land cable and then a 4,200km undersea cable. It was theoretically going to be nine times bigger than the largest solar plant in the world, and use a cable 6 times longer than the longest one ever built.
So this was ambition-on-steroids, and had economies of scale up the kazoo, and possibly as much sunlight as any place on Earth, but it was still obscenely uneconomic and expensive. Allegedly, environmentally, it would have achieved the equivalent of taking 2.5 million cars off the road each year, in other words, virtually nothing or even less. For $30b they were reducing the small Australian car fleet by… 12%.