Take away a doctor's freedom of speech and you're taking away the doctor's freedom to think, experiment, and to offer patients the best treatment. From Douglas Eckenrood at The Epoch Times via zerohedge.com:
It is late 2024, and the special agent in charge of the COVID Misinformation Compliance Task Force begins her daily brief by disseminating a list of the days' five targets to her team of ten sworn peace officers on special assignment from local law enforcement agencies.
The team reviews the targets' criminal histories and firearm ownership records, takes note of logistical concerns, and employs a host of social media and "not to be mentioned" electronic data gathering tools. Warrants are confirmed and onsite surveillance is initiated, providing real-time information to the incoming arrest team.
The law enforcement team exits their vehicles at a safe distance and approaches the suspect's location with caution. As the team makes its approach, verbal commands are given to the women and children entering and exiting the pediatric clinic to clear a path in front of the office door and vacate the area immediately.
After the team enters, clerical and medical staff are ordered to take seats and provide their doctor's location. The doctor is located in the hallway between patient rooms, placed in restraints, searched for weapons, and immediately taken to the transport vehicle idling outside.
Witnesses state they could hear the doctor protesting loudly, "My license appeal is still under review!"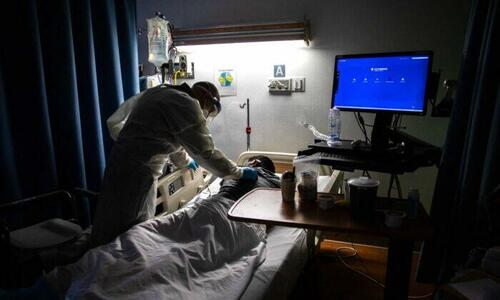 Could This Happen?
Of course you're asking, "What the heck is this guy talking about?" Please, allow me to explain. Using the same perfect pitch that George Orwell used to author "1984," the California State Senate authored another piece of legislation that summoned the intertwined spirits of Josef Mengele and Joseph Goebbels. As you may already know, the current Sacramento political lineup is the gift that keeps on giving.