There is just no aboveboard answer as to why Hunter was paying dad 50 grand a month when the rent should have been, at most, around $6,000 a month. From Tyler Durden at zerohedge.com:
A Thursday tweet from the NY Post's Miranda Devine containing a background check for Hunter Biden has people asking questions.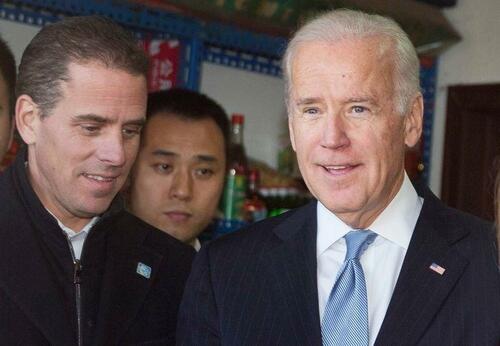 "The now-52-year-old began listing the Wilmington home as his address following his 2017 divorce from ex-wife Kathleen Buhle — even falsely claiming he owned the property on a July 2018 background check form as part of a rental application," the Post reported.
Of note, this is the same house where classified documents were found.
Yet, upon closer inspection, Hunter lists the "Monthly Rent" as $49,910 – or roughly $550,000 for the 11 months he indicated he lived there?
In 2018 Hunter Biden claimed he owned the house where Joe Biden kept classified documents alongside his Corvette in the garage Via @jj_talking pic.twitter.com/L7c80MRRiS

— Miranda Devine (@mirandadevine) January 12, 2023
A Zillow search reveals that the most expensive home currently for rent in Wilmington, Delaware is going for $6,000 per month.
According to Town & Country magazine, Biden's home is worth around $2 million.
Could Hunter, a crackhead, have accidentally listed the annual rent payment to his father for the house which contained classified documents? Sure. But why was his wealthy ex-VP dad charging him rent in the first place, when Hunter was allegedly broke?
Trending Politics asks the quiet part out loud; was this Hunter's way of funneling money to his father?