It's a misnomer to call much of the so-called scientific community who lined up foursquare behind the Covid propaganda scientists. The essence of science is open debate. The propagators of the official story line weren't scientists, they were dogmatic whores. From Tyler Durden at zerohedge.com:
Real "mea culpa", ongoing and rapid revision of history, or further narrative management with regard 'amnesty' over what "the others" did to those who thought for themselves over the last few years…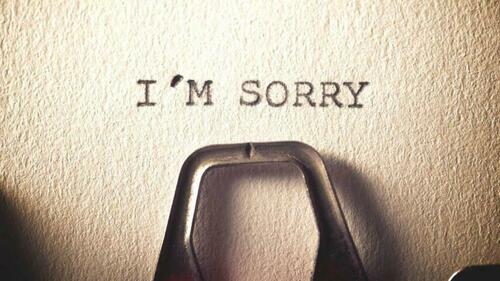 You decide…
In no less a liberal rag than Newsweek, Kevin Bass (MS MD/PHD Student, Medical School) has penned a quite surprising (and 'brave') op-ed saying that "it's time for the scientific community to admit we were wrong about COVID and it cost lives…"
[ZH: emphasis ours]
As a medical student and researcher, I staunchly supported the efforts of the public health authorities when it came to COVID-19.

I believed that the authorities responded to the largest public health crisis of our lives with compassion, diligence, and scientific expertise. I was with them when they called for lockdowns, vaccines, and boosters.

I was wrong. We in the scientific community were wrong. And it cost lives.

I can see now that the scientific community from the CDC to the WHO to the FDA and their representatives, repeatedly overstated the evidence and misled the public about its own views and policies, including on natural vs. artificial immunity, school closures and disease transmission, aerosol spread, mask mandates, and vaccine effectiveness and safety, especially among the young. All of these were scientific mistakes at the time, not in hindsight. Amazingly, some of these obfuscations continue to the present day.

But perhaps more important than any individual error was how inherently flawed the overall approach of the scientific community was, and continues to be. It was flawed in a way that undermined its efficacy and resulted in thousands if not millions of preventable deaths.