To call Anthony Fauci a snake is to malign snakes. From Jeffrey A. Tucker at The Epoch Times via zerohedge.com:
What if Anthony Fauci co-authored an article on vaccines that would have gotten you and I blocked and banned at any point in the last three years?
That just happened.
His article in Cell – "Rethinking next-generation vaccines for coronaviruses, influenzaviruses, and other respiratory viruses" – says it as plainly as possible: the COVID vaccine did not work because it could not work.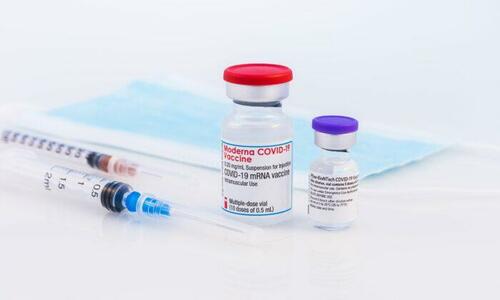 First some review from what we knew before this whole fiasco began.
Vaccines are not suitable for coronaviruses. Such respiratory viruses spread and mutate too quickly. This is why there has never been a vaccine for the common cold and why the flu shot is predictably suboptimal. Vaccines can only be sterilizing and contribute to public health when the virus is a stable pathogen like Smallpox and Measles. For coronaviruses, there is really only one way forward: better anti-virals, therapeutics, and acquired immunity.
The above paragraph has been repeated to me countless times in my life, especially after COVID hit. Every expert was on the same page. There was simply no question about it. Anything that would be called a vaccine would lack the features of vaccines past. It would not stop infection or transmission, much less end a bad season for respiratory viruses. This is why the FDA has never approved one. It would not and could not make it through trials, especially given the safety risks associated with every vaccine.
Maybe, maybe, there exists the possibility that you can come up with one variant but it is not likely to be approved in time to be effective. It might provide temporary protection against severe outcomes from one variant but it will be useless against further mutations. In addition, vaccine-induced protection is not as broad as natural immunity, so it is likely that the person would get infected later. Boosting is likely only to pertain to last month's mutation, and raises dangers of itself: imprinting the immune system in ways that make it less effective.