An arrest wouldn't hurt his election campaign. From Tyler Durden at zerohedge.com:
Update (1315ET): The Washington Post reports that Trump spokesman Steven Cheung said Saturday morning there had been no "notification" of an indictment and said Trump's supporters should attend a rally he is holding next week in Texas for his 2024 reelection.
Susan Necheles, a lawyer for Trump, said his remark about the timing of his arrest was gleaned from media reports on Friday about local and federal law enforcement players expecting to convene early next week to discuss security and logistics related to Trump's expected indictment.
"Since this is a political prosecution, the District Attorney's office has engaged in a practice of leaking everything to the press, rather than communication with President Trump's attorneys as would be done in a normal case," Necheles said in a statement.
* * *
As the banking crisis and the Hunter Biden laptop scandal continues to unfold, the potential indictment of former President Trump on felony falsification charges could be the only headline that really matters next week.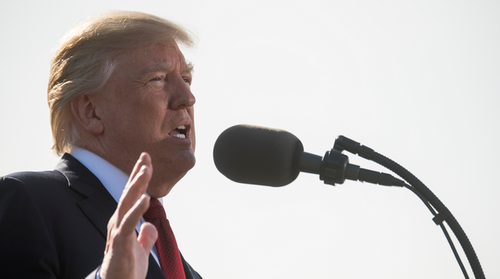 Fox News anchor John Roberts informed viewers on Friday afternoon that the Manhattan District Attorney's Office has requested a "meeting with law enforcement ahead of a potential Trump indictment." He said, "to discuss logistics for some time next week, which would mean that they are anticipating an indictment next week."