It's like something out of Dr. Zhivago, where the comrades take over his mansion. From Jack Phillips at The Epoch Times via zerohedge.com:
Amid an increase in reports of squatters taking over people's homes across the country, one expert warned that the phenomenon is on the rise and noted that removing a squatter could take months.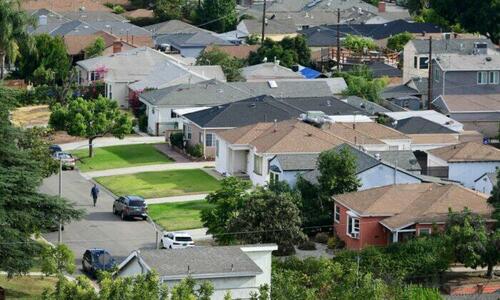 Real estate lawyer Jim Burling told Fox News on Tuesday that any home that is not occupied for a period of time could be targeted by squatters. If the owner tries to call the police, officers may not be able to do much, and at the same time, using the courts could turn into a lengthy and expensive process, he warned.
"I think it's a fairly big problem and I think it's pretty hard to avoid," Burling, who is vice president of litigation for Pacific Legal Foundation, said. In cases where a property owner is attempting to evict a squatter, generally the court system has to get involved to determine whose paperwork is legitimate, he noted.
"If somebody is living in a home and saying 'hey, I signed a lease, I'm paying rent, I have a right to be here,' whether or not that's true, the police hear that story then they hear a story of somebody who's not living there and saying 'this is my place these people don't belong here,' the police officer can't make that legal determination," Burling said.
He added that it's not the "job" of the police to do that. "That's not their bailiwick. If you have that kind of dispute it has to go to court," he said.