If you trust us, we promise not to lie to you again. From el gato malo at boriquagato.com:
here comes the next stage of manipulation (as if there had been any doubt) and it's time to protect doctor patient relationships from regulators.
jeez, this meme sure is evergreen.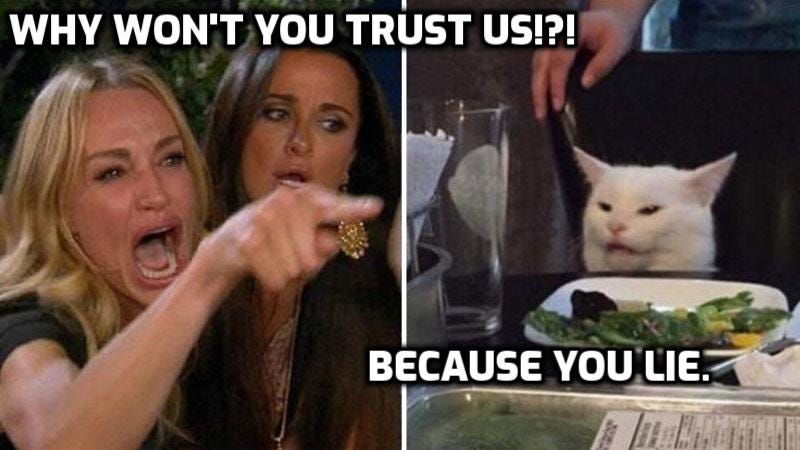 because they are at it again and it really does take a special sort of crew to respond to "no one trusts us because we lie all the time" with "so let's lie some more until they start trusting us again."
yessirree bob it does.
this delightful program is the misanthropic mixing of psychology and behavioral economics into what can only be described as propaganda for hire.
and once more we see the government funding "private" actors to do the dirty-work of social manipulation. this really does seem to be under every single rock one looks under. team "scary poppins" is everywhere.