Everyone knows the Biden family is only slightly less crooked than the typical Mafia family. He'll be removed from office one way or the other when the Democrats decide he's more of a liability than an asset. From Tyler Durden at zerohedge.com:
A Republican member of the House Oversight Committee thinks a flurry of recent corruption scandals could lead to the impeachment of President Joe Biden.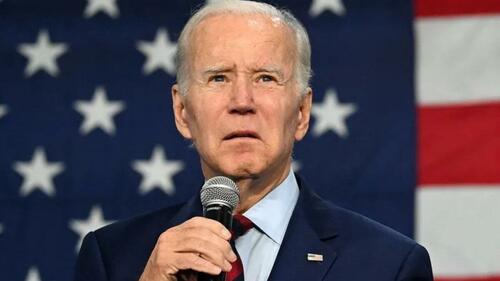 Between the revelation that the 'Hunter laptop letter hoax' signed by 51 current and former intelligence officials was created at the best of Antony Blinken during the 2020 US election, the obvious implications of CCP leverage over the Biden family, and information presented by an IRS whistleblower regarding the Hunter Biden probe, things may get interesting according to Rep. Tim Burchett (R-TN).
When asked about China's influence over the Biden family, Burchett told Fox News' Maria Bartiromo on Friday: "We know of at least eight Biden family members who have profited from dealings overseas," adding "I think if you delve into it deep enough, there's prostitution rings involved in this, human trafficking has been rumored to be part of some of this. These so-called companies that have allowed the Biden family to profit. It is gross, and it is disgusting."
"If I was those 51 people, I'd be lawyering up right now because they're going to be asked in public at some point what they knew and if they knew that all this other stuff was going on, because it is very damning Maria. This is just the very tip of the iceberg," he continued.
"This very brave IRS agent coming forward, I think, will just start it," Burchett said, referring to the senior agent in charge of the Hunter Biden investigation who came forward earlier this week in a letter to lawmakers, accusing the DOJ of 'mishandling' the Hunter Biden case, and that his client had information that would contradict sworn testimony from a senior political appointee.