The next time you're tempted to trust an expert, think Anthony Fauci. From el gato malo at boriquagato.substack.com:
and why they deserve to have lost our trust
self-styled "experts" are always very sure of themselves, but most of their advice ages like a fish head i once left under the sofa.
(and never actually made sense in the first place as this is basically impossible.)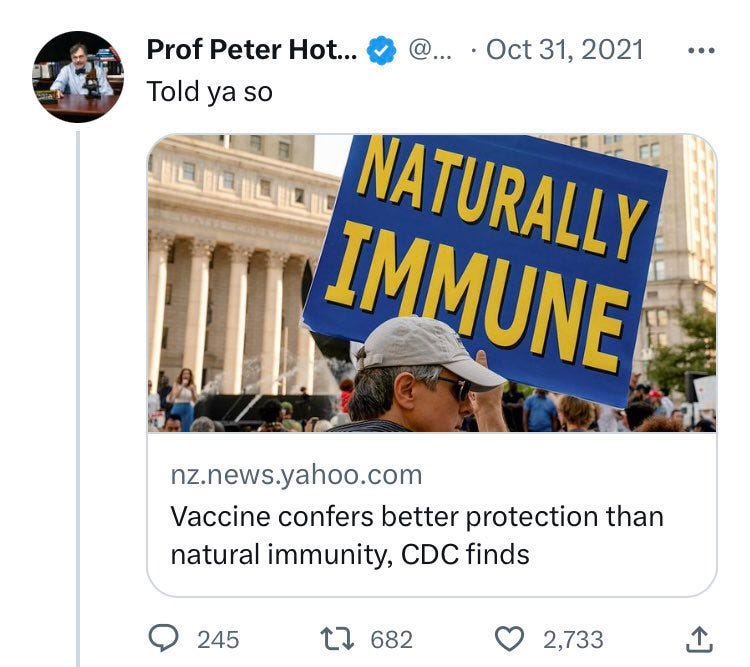 and when it all goes sideways, they will then duck the blame and claim they never said that or go full "shaggy defense" and claim that it "wasn't them."
they'll tell you "mistakes were made" and act like it was unavoidable.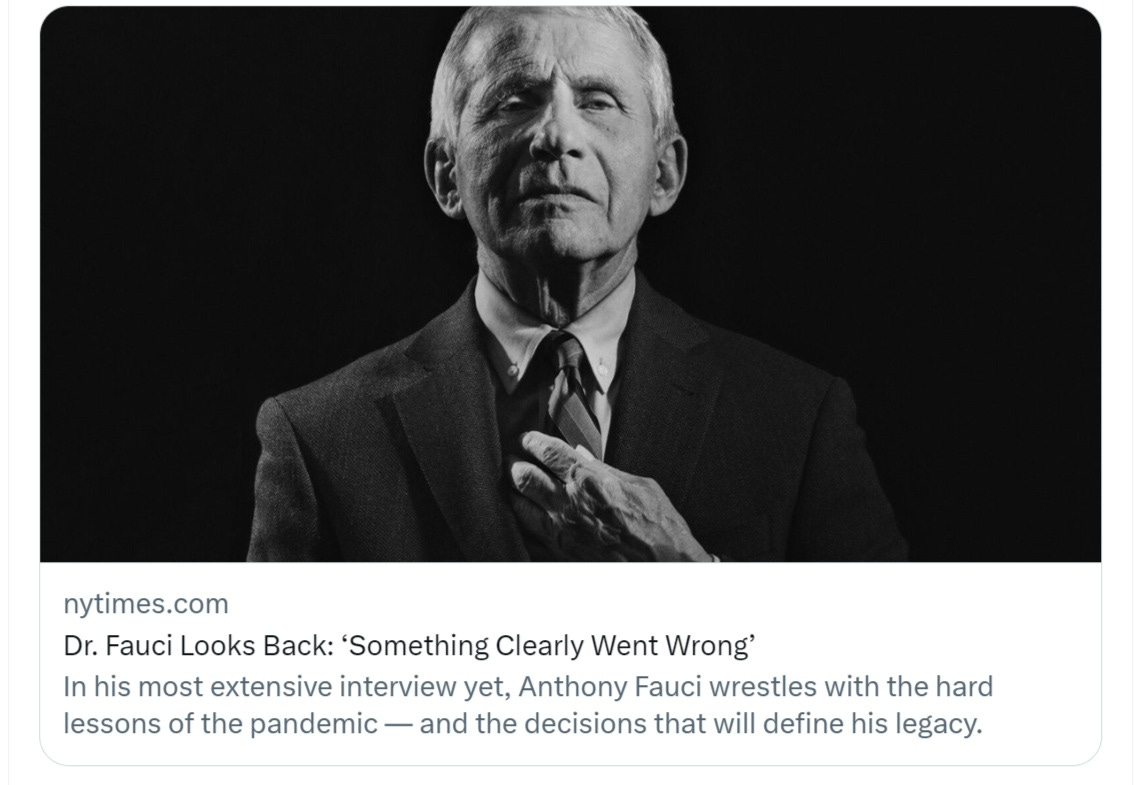 the NYT puff piece out today trying to play at "even handed" is a hilarity of such.