The unwoke military wasn't winning any wars, why would the woke military have any more success? From Roger Kimball at The Epoch Times via zerohedge.com:
For a couple of years now, the U.S. military has had a serious recruitment problem.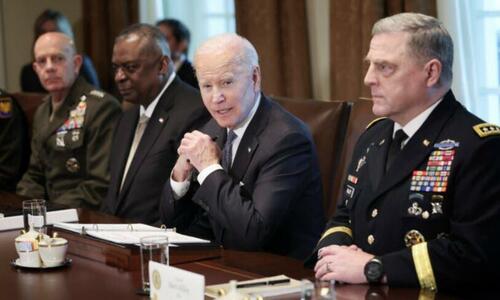 Our leaders have injected the entire menu of radical "woke" ideology into the tissues of the military establishment.
Gen. Mark Milley, chairman of the Joint Chiefs of Staff, worries about "white rage" and supports teaching critical race theory to the troops.
When Secretary of Defense Lloyd Austin took office under President Joe Biden, he issued a 60-day "stand down" order to the entire military in pursuit of battling "extremism" and achieving "equity" in the military (pdf).
In March 2022, the Biden administration announced a new policy under which people suffering from gender dysphoria would not only be allowed to serve in the military but also would have their "gender reassignment" surgery paid for by taxpayers.
Traditionally, conservative families, especially conservative working-class families, supplied a large percentage of military recruits.
Those families are not thrilled by the intrusion of such politically correct sentiments into an institution hitherto marked by its commitment to traditional moral and martial values.
They aren't interested in sending their children to be catechized by anti-American Marxists or apostles of sexual exotica.
The Biden administration seems blissfully unaware of this reality.
At least, I assume it's unaware of what two retired Army generals called "a major threat to our national security."