If innovation killed more jobs than it created we would all be unemployed by now. From el gato malo at boriquagato.substack.com:
because technology never works like that
there is an old adage:
when strangers lose their jobs, it's a slowdown.
when your neighbor loses their job, it's a recession.
when you lose your job, it's a depression!
it's always a calamity when it hits home.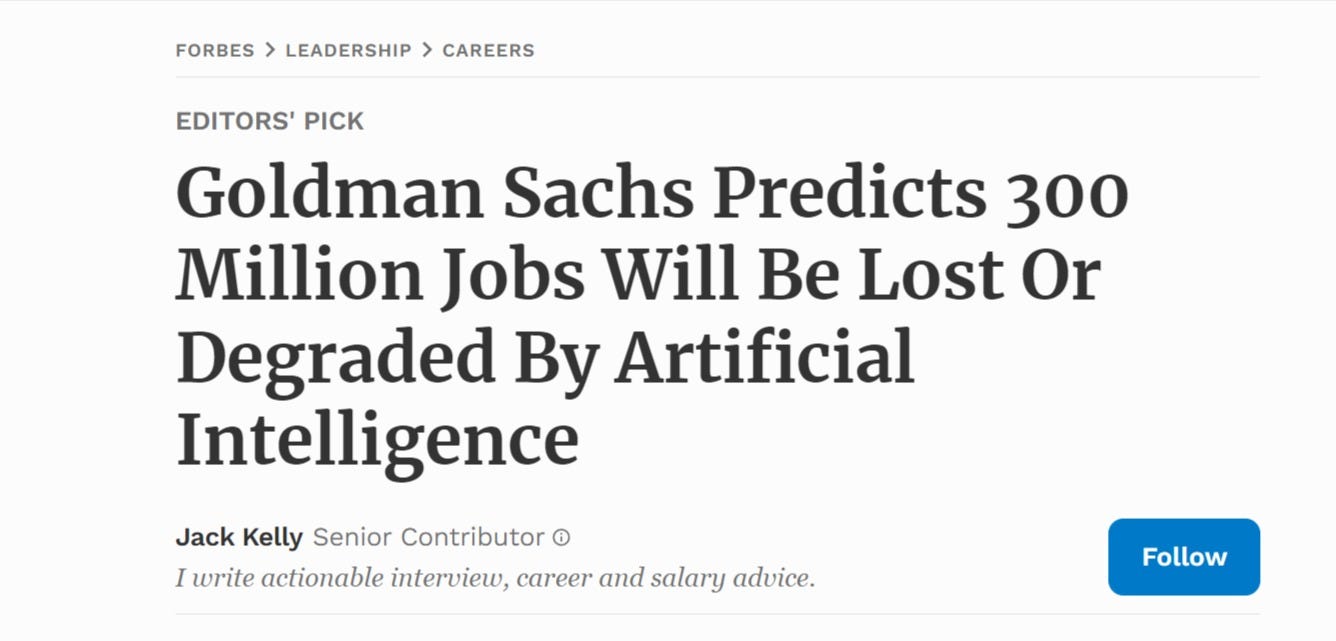 it is therefore worthwhile to consider the source when listening to dire prognostications about technology "killing jobs" because schumpeterian creative destruction is always and everywhere the name of the economic game but this will not stop those currently in the crosshairs from finding it unpleasant and when those people happen to be the ones who "buy ink by the barrel" (or perhaps pixels by the passel?) you can expect an fulsome fusillade of media pearl clutching.
but it's neither anything new nor anything to worry about.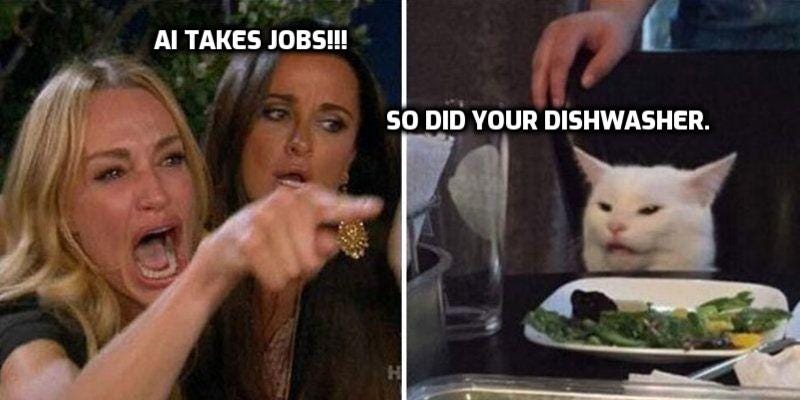 the literal point of technology is to eliminate jobs.
always was.
how many jobs did the tractor take from famers?
the cotton mill, the dishwasher, the forklift, the stamping press? how many did they take?
the fabric mill, the assembly line, the robot?
and yet we never run out of jobs.