We're moving from the total bullshit phase of harmful government action to the begrudging admission of a few "misspokes" and the prospect but not the certainty that someone semi-honest might conduct a meaningful investigation. From Zachary Steiber at The Epoch Times at zerohedge.com:
A U.S. senator is questioning a top agency's public statements over safety signals for the COVID-19 vaccines.
Dr. Rochelle Walensky, director of the U.S. Centers for Disease Control and Prevention (CDC), claimed in 2022 that safety monitoring revealed no "unexpected safety signals" for the vaccines.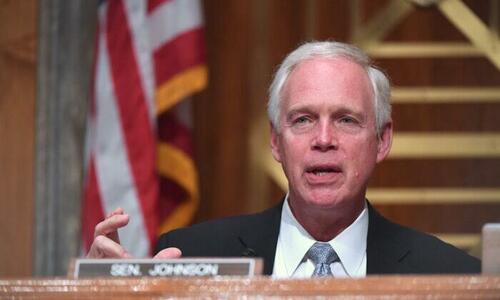 But the results to which she was referring showed hundreds of safety signals, or adverse events potentially linked to the shots.
The Epoch Times obtained the results through a Freedom of Information Act after the CDC refused to release them.
Sen. Ron Johnson (R-Wis.) is now wondering why the CDC expected so many signals after vaccination.
In a Jan. 10 letter citing The Epoch Times article on the results, Johnson demanded the CDC explain how it determined what is and is not an "unexpected safety signal."
"The American people have a right to know the extent to which your agency was aware of and tracked COVID-19 vaccine adverse events. Your lack of transparency is unacceptable. Without immediately providing complete and reliable information about COVID-19 vaccine adverse events, you are obstructing Congressional oversight and leaving the public in the dark," added Johnson, who was stonewalled when he requested the monitoring results.
The CDC did not respond to a request for comment.