The Republican alternative to Obamacare will be only marginally better and will not slow the drive for nationalized health care. From Eric Peters at theburningplatform.com: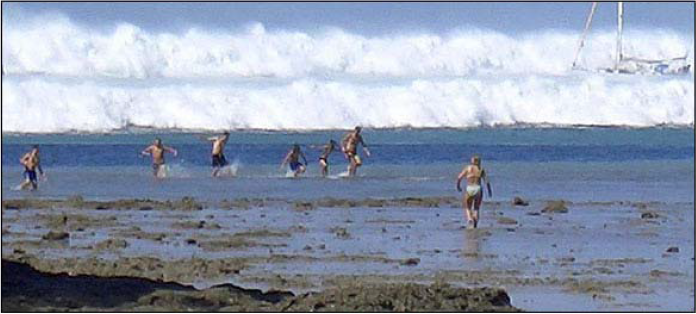 Just before a tsunami wave hits, the sea withdraws – briefly– and people who don't know better enjoy (also briefly) poking around the uncovered sea bed.
What happened yesterday with regard to the replacing – but not repealing (Republicans couldn't bear to get the government out of the health care business) of Obamacare with a GOP generic version of the same drug but with different side effects all but guarantees a tsunami of another sort:
Nationalized health care.
The so-called "single payer" option. Which, of course, will be very much not an option. Rather than an individual mandate there will be a collective one. The entire country will be cattle-chuted into socialized medicine. We'll all be "covered" – and taxed to death to pay for it, too. Go to the doctor anytime you like!
And everyone gets the bill.
Like the "rest of the world" – as its love-it-long-time advocates constantly mantra.
This has to have been The Plan all along – and the Republicans deserve a steady diet of fish heads – not cooked – in perpetuity. But we're imbeciles for believing, if we did, that they wouldn't Lucy-holding-the-football-us again.
Firstly, they did what they always do – which is to Me Too whatever the Democrats do and thereby affirm the essential principle, which is now as set as three-day-old concrete.
Instead of getting rid of Obamacare – which they initially promised they'd do – they enshrined government's "role" as Medical Decider. The debate going forward will not be about whether government has a "role" issuing fatwas about health care or health insurance but the form that role will take.
Republicans excel at this.
They always have "more efficient" versions of omnipresent government. Remember with whom you are dealing. Republicans are the Party of Lincoln. The guy who "restored the union" . . . at bayonet point. The Southern states were only looking to depart in peace – not to take over the North.
To continue reading: Setting the Stage for Single Payer