Years of ultra-low interest rates have encouraged corporations to borrow, probably too much. From Robert Burgess at bloomberg.com:
Anecdotal evidence suggests that corporate borrowers may be due for a reckoning.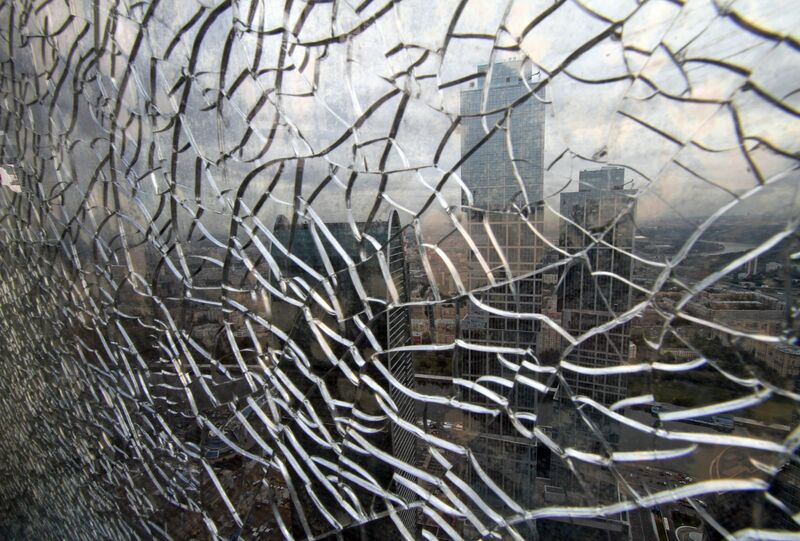 For years, the naysayers have been warning about the precariousness of the corporate credit market. In an environment where balance sheets have become more and more bloated from excess borrowing stoked by the Federal Reserve's easy-money policies, shrinking bond yield premiums don't make sense. At some point, they argue, there will have to be a reckoning.
Could we be nearing that point?
On the surface, it's hard not to like corporate bonds, despite yields being at some of their lowest levels relative to U.S. Treasuries since before the financial crisis. After all, corporate earnings are booming, thanks to an expanding economy and tax cuts, and the default rate is miniscule at less than 3 percent. On top of that, the number of companies poised for an upgrade at S&P Global Ratings is the highest in a decade.
All that said, there's mounting anecdotal evidence of possible cracks in the credit facade. One place you can see them is in the latest monthly survey put out by the National Association of Credit Management. This organization surveys 1,000 trade credit managers in the manufacturing and service industries across the U.S. Like most surveys of its kind lately, the main index number was down a bit from its recent highs. But some Wall Street strategists are focusing on a more alarming data point showing a collapse in a category called "dollar collections." The index covering that part of the survey — which measures the ability of creditors to collect the money they are owed from their customers — tumbled to 46.7 in April from 59.6 in March, putting it at its lowest level since early 2009, the height of the financial crisis.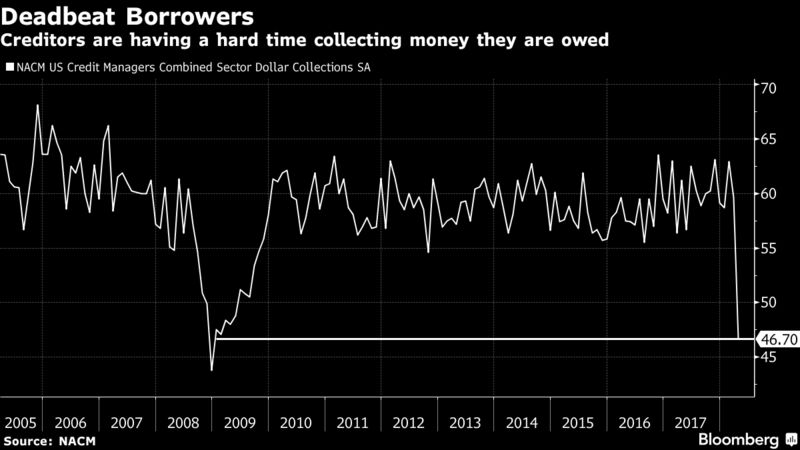 To continue reading: Credit Cracks Are Showing If You Know Where to Look