With so many states decriminalizing or legalizing marijuana, it's logical to legalize hemp, which should never have been banned. From Carey Wedler at steemit.com: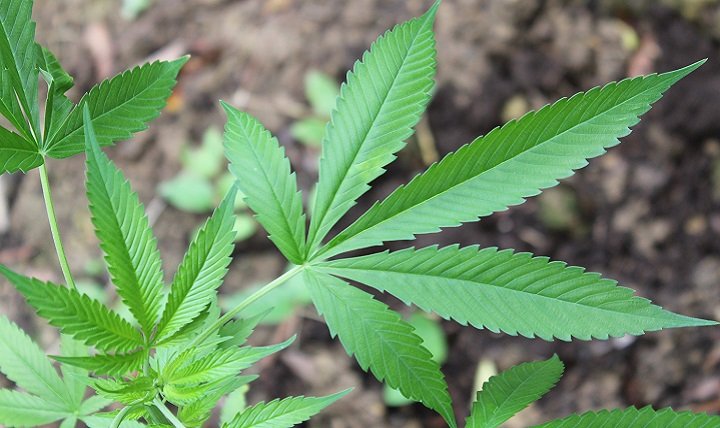 On Thursday, the U.S. Senate approved a bill to legalize hemp, an industrial crop that has been banned for decades.
In April, Senators Mitch McConnell (R-KY), Rand Paul (R-KY), Ron Wyden (D-OR), and Jeff Merkley (D-OR) submitted a separate bill to legalize hemp, and those provisions were then incorporated into the broader farm bill. The Senate Committee on Agriculture, Nutrition and Forestry approved that version before the upper house of Congress voted to approve it this week by a margin of 86-11. The bill would legalize the cultivation, processing, and sale of hemp.
"Consumers across America buy hundreds of millions in retail products every year that contain hemp," McConnell said Thursday. "But due to outdated federal regulations that do not sufficiently distinguish this industrial crop from its illicit cousin, American farmers have been mostly unable to meet that demand themselves. It's left consumers with little choice but to buy imported hemp products from foreign-produced hemp."
According to Wyden:
"Legalizing hemp nationwide ends decades of bad policymaking and opens up untold economic opportunity for farmers in Oregon and across the country."
Hemp is a versatile crop that can be used in everything from construction material to clothing, and it has long been a staple in the United States and around the world. In fact, in the 17th century, the government encouraged people to grow it.
Though hemp was eventually banned amid the widespread attack on cannabis in the 1930s, ironically, it then had to be imported to sustain the war effort during World War II.
Farmers across the country have expressed relief and excitement that hemp has come this close to legalization. "It's super big," Dani Billings, who owns LoCo farms in Longmont Colorado, said, as reported by an NBCaffiliate station in Colorado . "We have people who understand agriculture, that understand this is for farming and it's not to get people high."
Bruce Perlowin, CEO of NC-based Hemp Inc., which worked with veterans, said in a press release:
"With Veteran Village Kins Community B-Corporations set up in 8 states so far, the legalization of industrial hemp will now allow these future veteran villages to be built and to flourish – creating more support for our veterans than anyone can possibly imagine."
The bill still must be approved by the House, which has expressed opposition to hemp legalization, though McConnell is expected to campaign heavily in favor of the bill in the lower house of Congress. A list of concerns about the bill handed down from the White House reportedly did not include any objections to hemp legalization, meaning that if the bill makes it through the House, it's likely President Trump will sign it into law.
Some states have passed legislation in recent years legalizing hemp, but the latest legislation would make it national policy.
https://steemit.com/news/@careywedler/senate-votes-to-legalize-hemp-after-80-years-of-prohibition