Boris Johnson defended the right of women to wear burkas, but he evidently did it in a politically incorrect way. From Soeren Kern at gatestoneinstitute.org:
"I believe that the public will see this for what it is — an internal Conservative party witch hunt instigated by Number Ten against Boris Johnson, who they see as a huge threat." — Tory MP Andrew Bridgen.
"Taken to its logical conclusion, the anti-Johnson brigade's stance would mean that nobody is allowed to offer their view on any matter in case it causes offence. Is that really the kind of country we want to live in? … We live in a country that used to believe passionately in free speech. As we all know, even when exercised with care and responsibility, free speech can and does offend some people. But timid politicians who take the easy option and prefer not to tell people what they really think about things like the burka are killing this vital right." — Nigel Farage, former leader of the UK Independence Party (UKIP).
"Boris Johnson should not apologise for telling the truth…. [female facial masking is] a nefarious component of a trendy gateway theology for religious extremism and militant Islam…. The burka and niqab are hideous tribal ninja-like garments that are pre-Islamic, non-Koranic and therefore un-Muslim. Although this deliberate identity-concealing contraption is banned at the Kaaba in Mecca it is permitted in Britain…" — Taj Hargey, imam at Oxford Islamic Congregation.
Former foreign secretary (and possible future prime minister) Boris Johnson sparked a political firestorm after making politically incorrect comments about the burka and the niqab, the face-covering garments worn by some Muslim women.
The ensuing debate over Islamophobia has revealed the extent to which political correctness is stifling free speech in Britain. It has also exposed deep fissures within the Conservative Party over its future direction and leadership.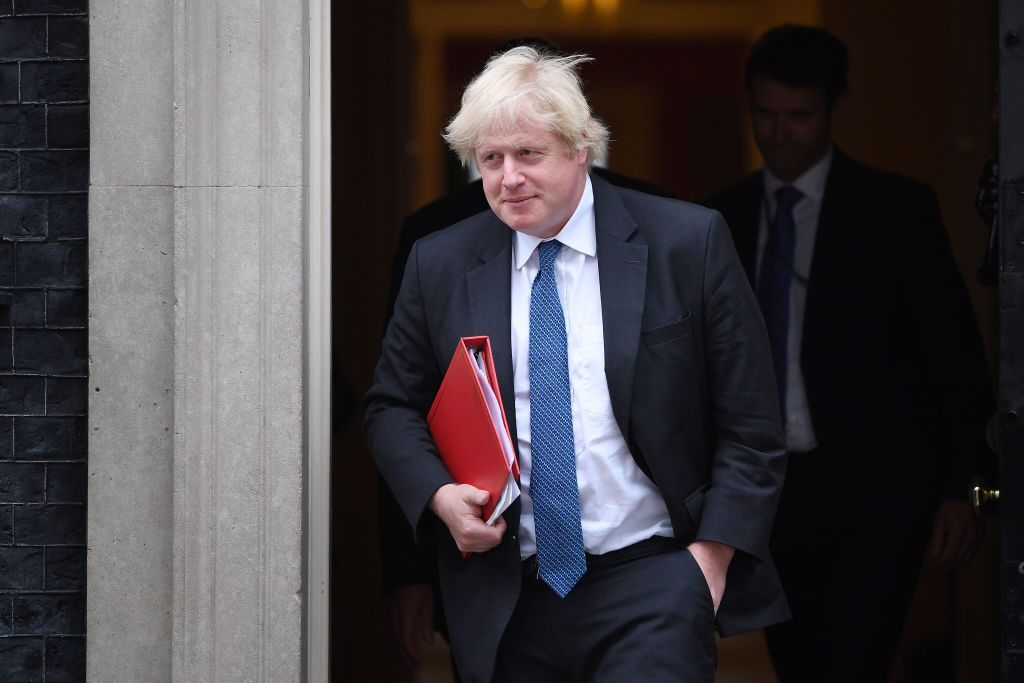 Pictured: Boris Johnson (the Foreign Secretary) leaves 10 Downing Street following a cabinet meeting on June 12, 2018 in London, England. (Photo by Chris J Ratcliffe/Getty Images)
To continue reading: UK: Boris Johnson Sparks 'Burka-Gate'