Like Skripal, the chemical attacks in Syria, and Russiagate, the "official" story on Malaysian Airlines Flight MH17 has been a tissue of lies. From John Helmer at zerohedge.com:
A new documentary from Max van der Werff, the leading independent investigator of the Malaysia Airlines Flight MH17 disaster, has revealed breakthrough evidence of tampering and forging of prosecution materials;  suppression of Ukrainian Air Force radar tapes;  and lying by the Dutch, Ukrainian, US and Australian governments. An attempt by agents of the US Federal Bureau of Investigation (FBI) to take possession of the black boxes of the downed aircraft is also revealed by a Malaysian National Security Council official for the first time.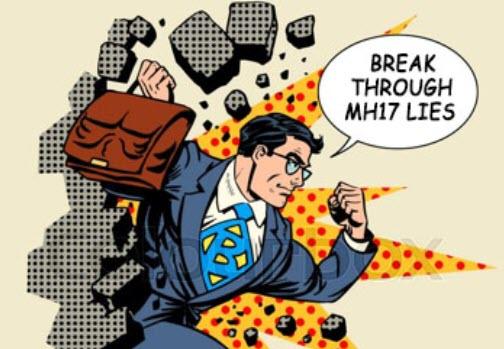 The sources of the breakthrough are Malaysian – Prime Minister of Malaysia Mohamad Mahathir; Colonel Mohamad Sakri, the officer in charge of the MH17 investigation for the Prime Minister's Department and Malaysia's National Security Council following the crash on July 17, 2014; and a forensic analysis by Malaysia's OG IT Forensic Services of Ukrainian Secret Service (SBU) telephone tapes which Dutch prosecutors have announced as genuine.
The 298 casualties of MH17 included 192 Dutch; 44 Malaysians; 27 Australians; 15 Indonesians.  The nationality counts vary because the airline manifest does not identify dual nationals of Australia, the UK, and the US.
The new film throws the full weight of the Malaysian Government, one of the five members of the Joint Investigation Team (JIT), against the published findings and the recent indictment of Russian suspects reported by the Dutch officials in charge of the JIT; in addition to Malaysia and The Netherlands, the members of the JIT are Australia, Ukraine and Belgium. Malaysia's exclusion from the JIT at the outset, and Belgium's inclusion (4 Belgian nationals were listed on the MH17 passenger manifest), have never been explained.