It's hard to see the benefit for the US from Trump's trade war with China, but the damage, especially to US agriculture, has been immense. From Tyler Durden at zerohedge.com:
Reuters spoke with dozens of John Deere Stores across the Central and Midwest US to get a better understanding of what the trade war and adverse weather conditions have had on tractor sales this year. What they discovered was an ominous sign of an agriculture bust that has triggered massive tractor sales declines at dozens of John Deere Stores.
About a half dozen stores across the Midwest told Reuters sales in 1H19 collapsed. One store, in Geneseo, Illinois, saw sales crash 50% in 1H19 YoY.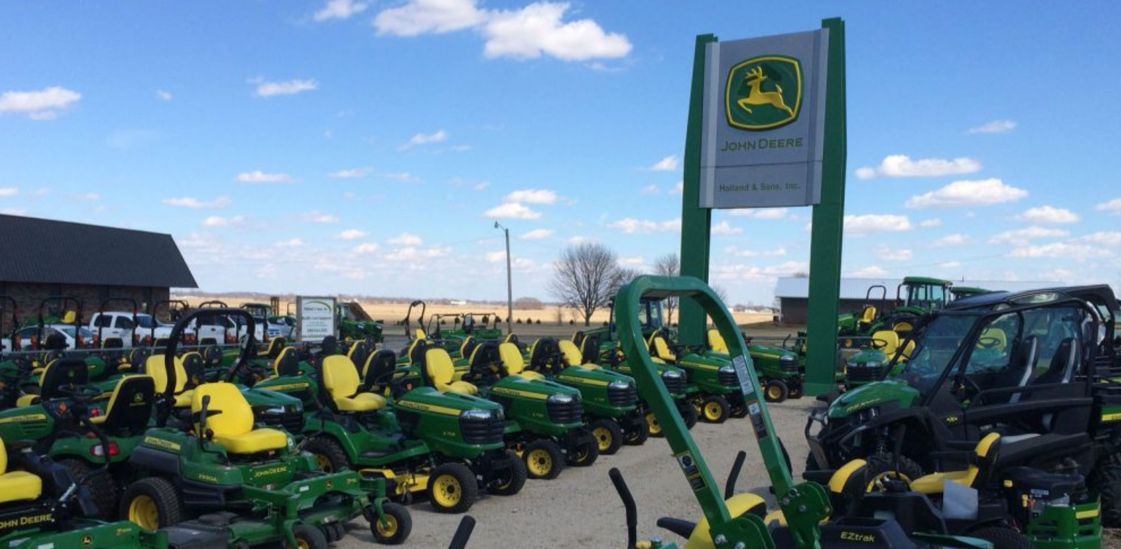 A Salem, Wisconsin-based store said sales dropped 15% in 1H19, led by the rapid decline of large farm equipment. Already, sales orders for tractors next season are down 25%, an indication the farm bust will continue through 2020.
We reported several months ago that JPMorgan told clients the American agriculture complex is on the verge of disaster, with farmers caught in the crossfire of an escalating trade war.
"Overall, this is a perfect storm for US farmers," JPMorgan analyst Ann Duignan warned investors.
With a farm crisis currently underway, Duignan downgraded John Deere's stock to underweight in May, citing fundamentals in the Midwest are "rapidly deteriorating."