The Spanish government, by levying heavy sentences against organizers of a Catalonian independence referendum, has made its bed. Now it will have to lie in it. From Tyler Durden at zerohedge.com:
Central Barcelona has reportedly been paralyzed as mass protests which international reports estimate to number over a half-million people are driven by outrage at harsh prison sentences for pro-independence leaders handed down by the top Spanish court.
Protest leaders are vowing "the streets will be ours" as they push for Catalan independence, and as riot police have begun clashing with stone-throwing activists, who are also in some places of the city setting makeshift roadblocks ablaze.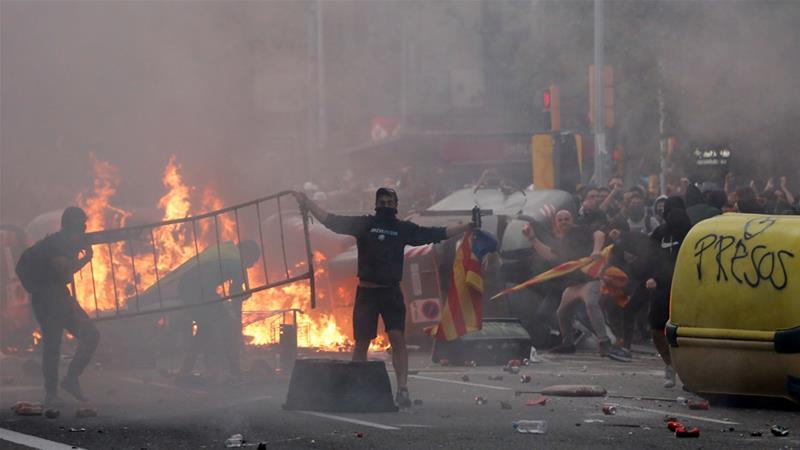 With night fall, reporters on the ground are describing what's beginning to resemble a war zone, with increasing violence against police, as also both far-left and far-right agitators are said to be infiltrating the crowd and engaged in increasing violence and vandalism.