The world's tallest buildings are often built towards the end of long bull-market runs. From Tyler Durden at zerohedge.com:
Investors typically concentrate on GDP growth, leading indicators, and other forms of macro data to determine a turning point in the economy, and or to determine when the window of vulnerability opens up that could shock the economy into the next recession.
For years, we've cited some fascinating alternative forms of data, such as the Skyscraper Index, which was first elaborated by Andrew Lawrence in January 1999. The index is simple; the world's tallest buildings are often constructed or completed at economic turning points, right before or just as the downturn gets underway.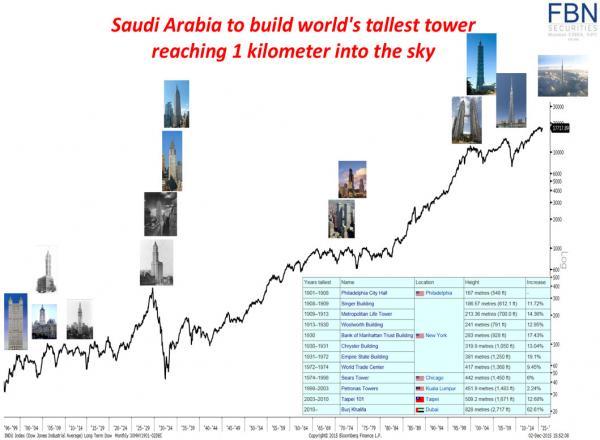 The Burj Khalifa in Dubai, which is the world's tallest building, was completed in 2008. Shortly after, the global financial system crashed.