The last eight Democrat presidents have gotten the US into wars. Promise goodies, make war; it's what Democrats do. from Niall Ferguson at Bloomberg News via zerohedge.com:
Successful Democratic candidates for the presidency of the United States invariably campaign with promises of domestic largesse and moral uplift. They nearly always end up taking their country to war.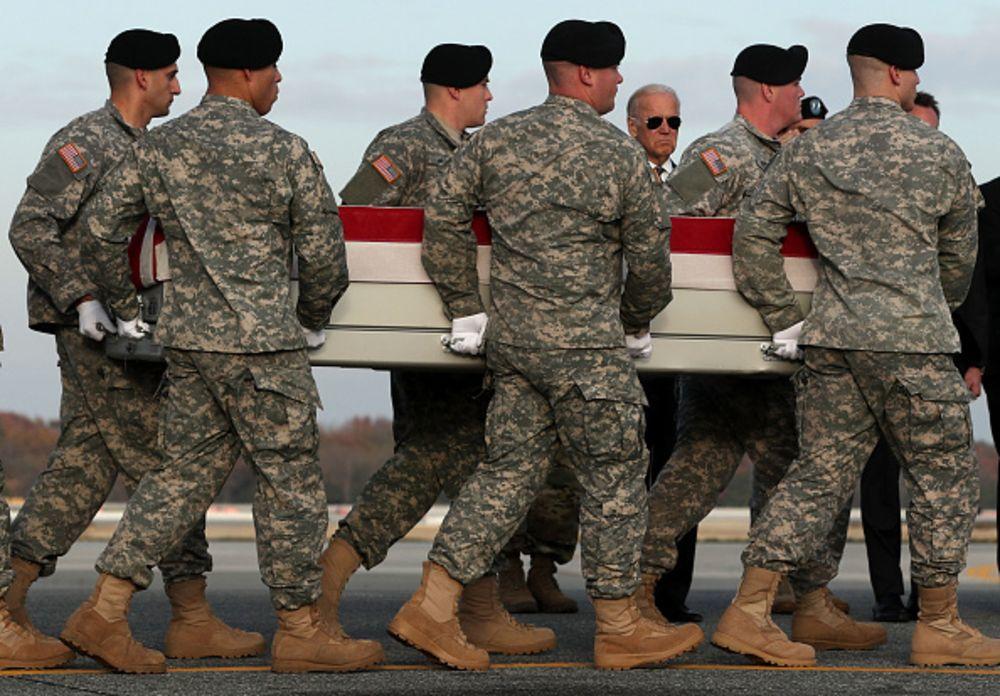 Can Joe Biden be a rare exception to that rule, if he succeeds in defeating Donald Trump on November 3? That will depend not just on how well he and his national security team conduct U.S. foreign policy. It will also depend on how stable the world around them is.
The bad news is that post-pandemic peace is another historical rarity.
First, the Democratic Party's amazing century-plus track record of running on progressive policies and then going to war. Consider Woodrow Wilson, reviled by today's progressives for his racist views, but nominated and elected in 1912 as a progressive.
Wilson's acceptance speech at the Democratic convention in Baltimore was a classic in the genre of American uplift. "We must speak," he told the delegates, "not to catch votes, but to satisfy the thought and conscience of a people deeply stirred by the conviction that they have come to a critical turning point in their moral and political development. We stand in the presence of an awakening Nation, impatient of partisan make-believe. … Nor was the country ever more susceptible to unselfish appeals to the high arguments of sincere justice."
"The Nation has been unnecessarily, unreasonably, at war within itself," declared Wilson. But now "the forces of the Nation are asserting themselves against every form of special privilege and private control, and are seeking bigger things than they have ever heretofore achieved. They are sweeping away what is unrighteous in order to vindicate once more the essential rights of human life."
In office, Wilson offered progressive policy as well. His "New Freedom" agenda cut protectionist tariffs, introduced the first federal income tax, passed the Clayton Antitrust Act and created the Federal Trade Commission, not to mention the Federal Reserve. Reelected partly on a pledge to keep the United States out of World War I, however, he did just the opposite in April 1917.
The pattern repeated itself for the next hundred years. Franklin Delano Roosevelt was swept to power amid the Great Depression with the promise of a New Deal.
"Let us now and here highly resolve," FDR told his fellow Democrats at their 1932 convention in Chicago, "to resume the country's interrupted march along the path of real progress and of real justice and of real equality for all our citizens, great or small."
Uplift was duly followed by a raft of legislation designed to reduce poverty and inequality by increasing the power of the federal government. Despite even stronger anti-war sentiment than Wilson had faced, Roosevelt led the United States into World War II in 1941.