There is not a shred of integrity in the Transition Integrity Project. From Chris Farrell at gatestoneinstitute.org:
In one of the greatest public disinformation campaigns in American history, the "Transition Integrity Project" (TIP) released a 22-page report in August 2020 "war gaming" (their term) four election crisis scenarios…. The outcome of each TIP scenario results in street violence and political impasse.
The political power resourced and generated from a document like the TIP report… introduces the threat of terror and street violence (to the general population) as a "normal" or "expected" outcome.
Here is what you will see, hear and read in the next few weeks: "Yes, expect violence in the aftermath of the election, because now that is the new 'normal.' Trump made us do it…."
Who is paying the bills for TIP and its affiliates?… No one does this for free, and someone (or some entity) is paying the bill. Who?
What evidence is there of awareness and preparedness on the political Right to confront and counter the TIP (and other Leftists) and their plans to disrupt the election? Not much. Time is short. The Left's threat of violence and subversion of the election is real. How we respond is critical.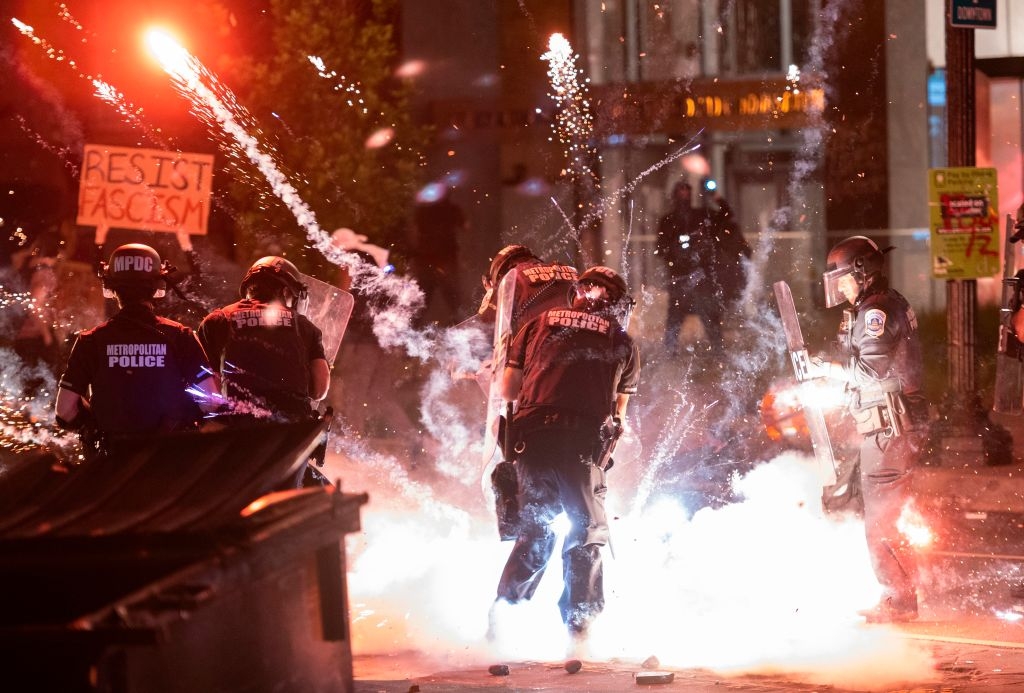 The political power generated from a document like the "Transition Integrity Project" report introduces the threat of terror and street violence as a "normal" or "expected" outcome of the upcoming presidential election. Here is what you will see, hear and read in the next few weeks: "Yes, expect violence in the aftermath of the election, because now that is the new 'normal.' Trump made us do it…." Pictured: Police officers in Washington DC come under attack by rioters launching fireworks at them, on May 30, 2020. (Photo by Andrew Caballero-Reynolds/AFP via Getty Images)
How does one ensure their political allies are ideologically synchronized, and know exactly how to disrupt a presidential election? What about the "journalists" in the news media and the babblers on social media — how does one get them onboard with the planned nationwide revolutionary disruption? Easy! Publish a report titled: "Preventing a Disrupted Presidential Election."