You can read polls, or you can go see for yourself what people are saying and how they're thinking. From Tyler Durden at zerohedge.com:
Even the New York Times is starting to doubt whether polls showing Joe Biden handily winning Pennsylvania, the most critical state in the upcoming US election, which 'experts' claim could ultimately decide the outcome of the race.
President Trump's rallies in PA this week have notably blown out attendance at events held by his rival, former VP Joe Biden. The move has coincided with a late-breaking surge in the polls, something that will likely intensify amid the backlash to riots.
Still, the most recent reading from RCP has Biden ahead, but within an expanded margin of error that many polling experts have advised to apply this year.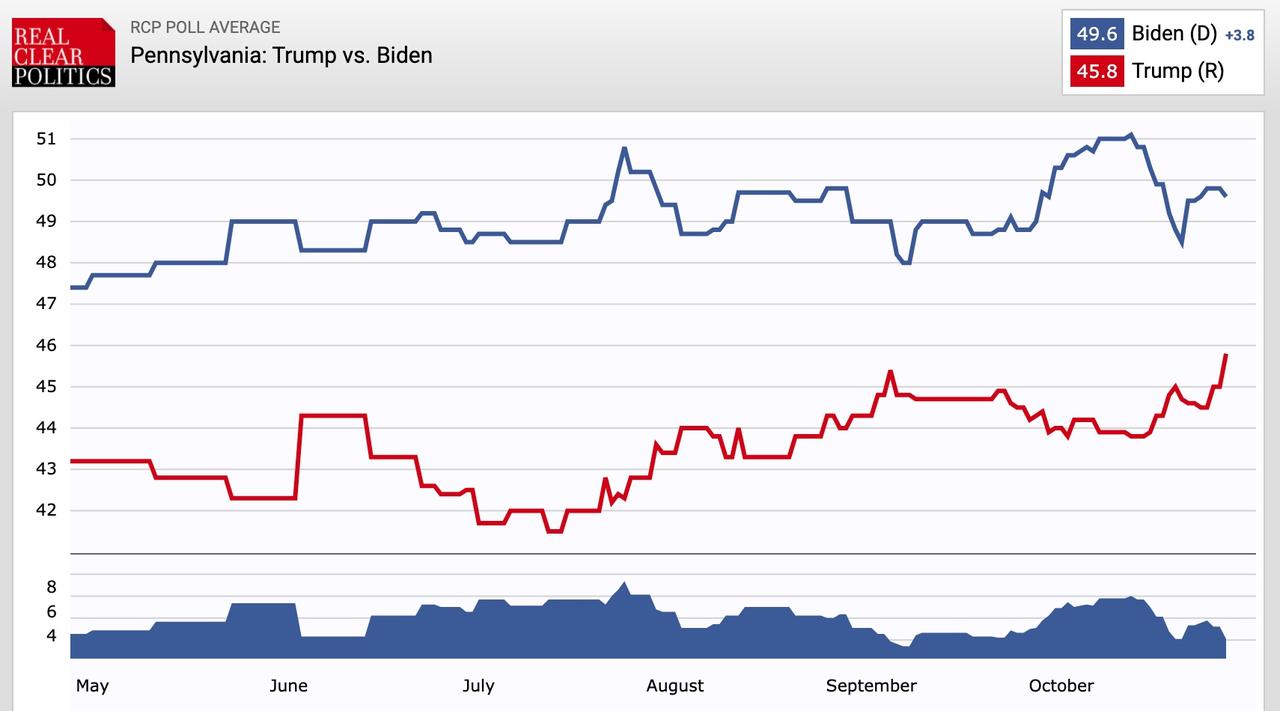 To try and get a better handle on the situation, the NYT sent Shawn McCreesh, an editorial assistant for the Opinion Section who apparently grew up in the Philadelphia suburbs to explore how his former homeland, situated just outside Philadelphia, has become "Trump Country".
McCreesh spends most of the personal essay describing his encounters with Trump supporters at an unofficial "MAGA-themed" store in Bucks County. Personally, McCreesh finds it difficult to believe that Biden is up 13 points in PA: "Polls show Mr. Biden leading by five to 13 points, but I grew up around here and am dubious. This place — the land of hoagies and Bradley Cooper and Rocky Balboa worship and Tina Fey's "Cousin Karen" accent — has transmogrified into Trumplandia."