One of these years, if we still have presidential elections, Kristi Noem is going to run for president. From Tyler Durden at zerohedge.com:
South Dakota Governor Kristi Noem (R) has made clear that she won't be enforcing any potential 'mask mandate' from a Biden administration, citing a lack of authority, according to a statement made to local outlet Argus Leader.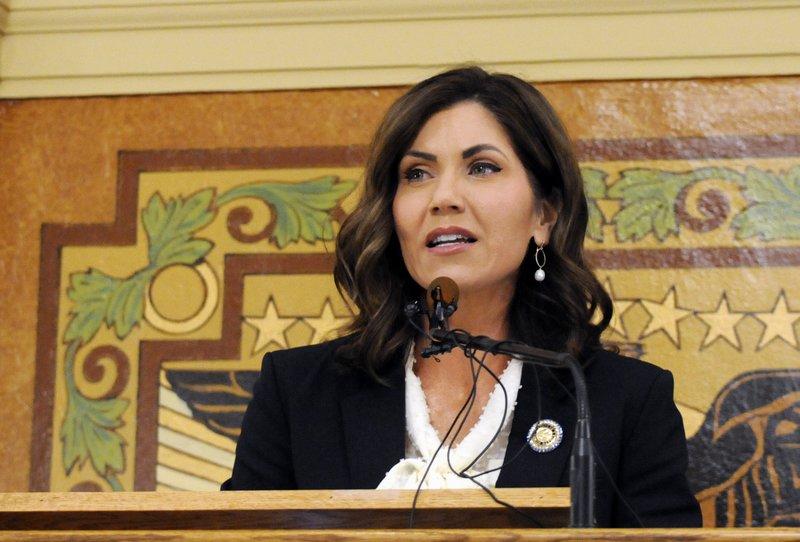 "It's a good day for freedom. Joe Biden realizes that the president doesn't have the authority to institute a mask mandate," said Noem's communications director, Ian Fury, adding "For that matter, neither does Governor Noem, which is why she has provided her citizens with the full scope of the science and trusted them to make the best decisions for themselves and their loved-ones."
The announcement comes as likely President-Elect Biden ramps up lockdown messaging so he can promptly blame President Trump on January 21 for not doing so.
I am alarmed by the surge in reported COVID-19 infections, hospitalizations, and fatalities. This crisis demands a robust and immediate federal response which has been woefully lacking.

— Joe Biden (@JoeBiden) November 14, 2020
Noem has staunchly opposed lockdowns and mask mandates throughout the COVID-19 pandemic – with the first-term governor adopting a 'freedom first approach' which eschewed what she's framed as "draconian lockdowns," according to The Blaze.
"We already know that lockdowns don't stop the spread of the virus. However, they destroy small businesses and jobs, and they make it difficult for families to put food on the table," Noem wrote on Thursday.
Just like we said, Biden's team wants lockdowns.

We already know that lockdowns DON'T stop the spread of the virus. However, they destroy small businesses and jobs, and they make it difficult for families to put food on the table.https://t.co/ktDPedRM9e

— Kristi Noem (@KristiNoem) November 12, 2020