Barr has unequivocally demonstrated that he's Deep State all the way. From Chris Farrell at gatestoneinstitute.org:
AG Barr was installed to manage President Trump and put him on a glide-path to defeat in last month's election. President Trump did not select Barr to be his Attorney General — the choice was made for the President by professional Republican political operatives and then presented to him as the only acceptable and Senate-confirmable solution….
When Judicial Watch obtained Justice Department records documenting that 27 phones from the Mueller team were mysteriously "wiped clean" — what did Barr do? Nothing.
Barr allowed Republicans to look at each other, nod and then smile about "what was coming" — until it never materialized. No justice for Hillary, or Comey, or Strzok, or Brennan or the remaining 30–odd names in the coup litany.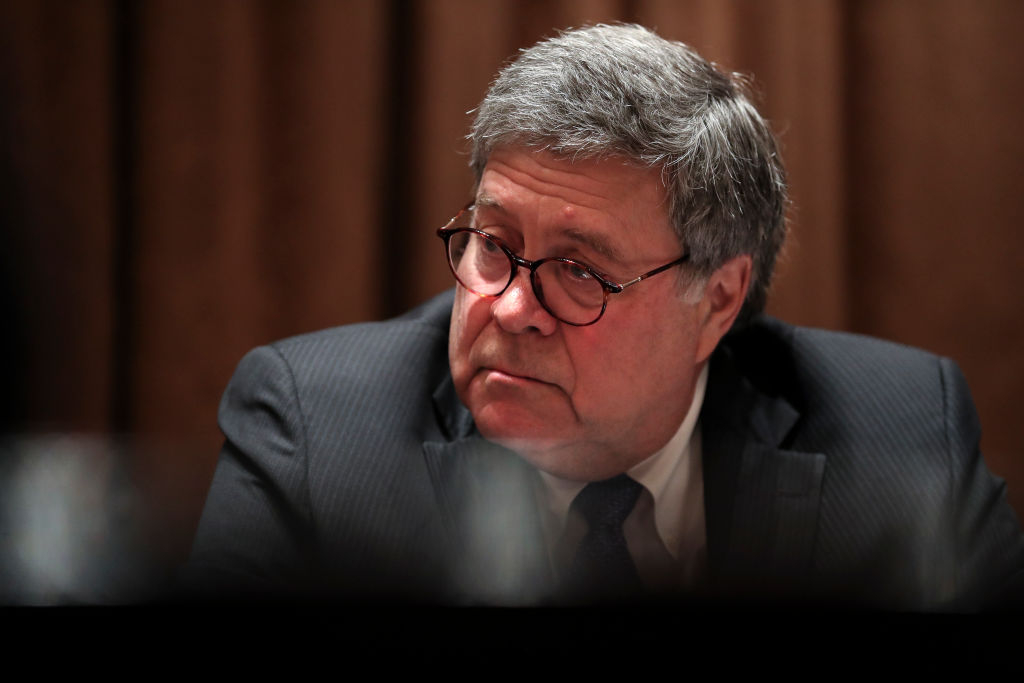 Pictured: U.S. Attorney General William Barr. (Photo by Oliver Contreras-Pool/Getty Images)
In recent weeks I have asked, "Why Does Barr Let Wray Lie and Flout the Law?," and "Will They Really Get Away With It?" Then, just a few days ago, we learned that Attorney General (AG) Barr hid two probes into alleged criminal conduct of Hunter Biden for months. Barr also announced that he could not see any election fraud — or that he could — but it wasn't really that bad. Barr told the Associated Press, "To date, we have not seen fraud on a scale that could have effected a different outcome in the election" [Emphasis added]. That's like a mob witness answering, "I have no specific recollection, at this time." It does not engender deep confidence and faith.