Nothing like keeping the State of California's business in the family. From Lear Zhou at The Epoch Times via zerohedge.com:
Jennifer Siebel Newsom, the wife of California Governor Gavin Newsom, has been criticized for allegedly making a profit by screening her "gender justice" films to public school children.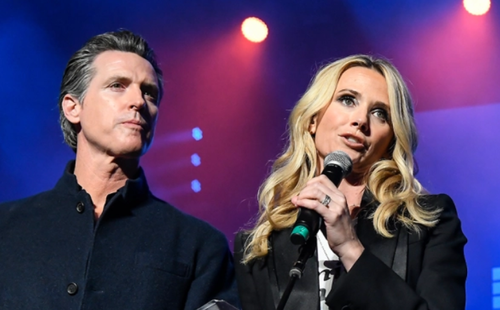 The scrutiny comes from a nonpartisan government watchdog group called Open the Books, which claimed that "Siebel Newsom spent years laying the ideological groundwork and political infrastructure to support her policy ambitions," in a research report published on Feb. 13.
CEO and founder of Open the Books Adam Andrzejewski told NTD, a sister media of The Epoch Times, that his organization found out about Siebel Newsom's alleged scheme by "following the money."
Andrzejewski said they followed it "right into the governor's wife's … public charity, which is a film and curriculum nonprofit organization that licenses her films and curriculum to public schools across the country and in the state of California."
The First Lady of California's nonprofit organization "The Representation Project" was founded in 2011. It has produced four films, all advocating for gender or racial justice.
Siebel Newsom is the producer and director of the films. Andrzejewski said the secret is that "she hires her for-profit film production company to contract with her nonprofit film distribution company."
Siebel Newsom's for-profit company, Girls Club Entertainment, has received $1.6 million from The Representation Project since 2012, the report stated.
She also earned $1.5 million in salary from the nonprofit company from 2013 to 2021, which means she has personally received $3 million in profit, according to Andrzejewski.