Lots of people are all for wind power, but not in their backyard. From Tyler Durden at zerohedge.com:
The Biden administration's infrastructure proposal layouts 100% carbon-free or clean electricity by 2035. Such an ambitious goal will require a massive new workforce, hundreds of billions of dollars in funding, and community support.
But all is not kosher as wind turbine projects across the country have hit turbulence among local officials and residents.
President Biden's proposed Energy Efficiency and Clean Electricity Standard calls for tens of thousands of wind turbines. These massive windmill-looking machines destroy any beautiful landscape and are noisy.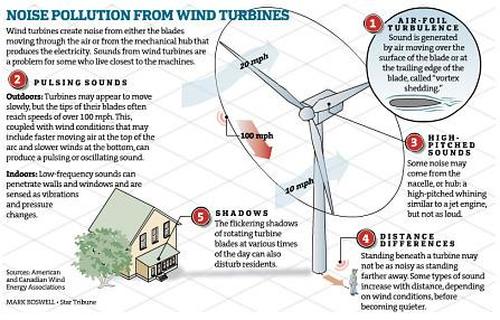 WSJ explains since 2015, about 300 government entities across the US have rejected wind farm projects. In Scituate, Massachusetts, people complained to local officials that a wind turbine in the coastal town was noisy and prevented them from sleeping. Officials restricted the operation of the wind turbine to only daytime use.