Here's a nuts-and-bolts look at trade between the US and China, before and since Covid. From Greg Miller at FreightWaves via zerohedge.com:
When news first broke of the COVID lockdown in Wuhan, the initial prediction was: The virus will cripple the economy of China, which is the engine of global trade, and that will be terrible for the shipping business.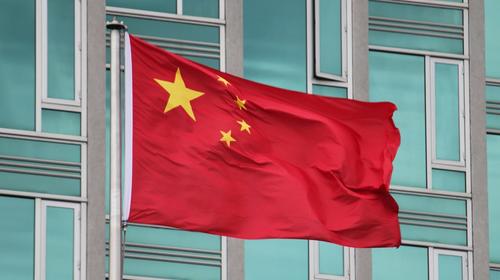 Eighteen months and 3.9 million deaths later, the pandemic has had the opposite effect. Ships are full and, ironically, the country where the outbreak began has seen the biggest and broadest economic upside.
Chinese exports are now much higher than they were before the outbreak, courtesy of pandemic-induced changes in consumer behavior and COVID-driven fiscal stimulus from the world's governments.
The only major economy to grow in 2020 was China's. GDP growth continued in Q1 2021. Business is at an all-time high for Chinese liner operators, shipyards and container-equipment factories.
U.S. demand for Chinese exports is increasingly urgent as sales continue to offset inventory rebuilds. Trade has revved up in the opposite direction, as well: China is buying more American soybeans, crude oil, propane and natural gas.
Pandemic boosts Chinese trade
Nerijus Poskus, vice president of global ocean at Flexport, recently told American Shipper, "Back in 2020, if you'd asked 100 economists what would happen when COVID first hit China, all of them would have probably said that economies will go down, consumption will go down and prices for shipping will fall. Well, all of them would have been wrong."
Very wrong: China's export value in January-May averaged $247.5 billion per month, up 29% from January-May 2019, pre-COVID, according to the country's customs data.
As more goods are going out, supporting container-shipping demand, more raw materials and commodities are coming in, employing tankers, bulkers and gas carriers. China's import value averaged $206.8 billion per month in January-May, up 25% from the same period in 2019.