The Chinese government is acting like a bunch of Communists! From Tyler Durden at zerohedge.com:
Say goodbye to socialism with Chinese characteristics and say hello to communist crackdowns with Chinese dictatorial characteristics.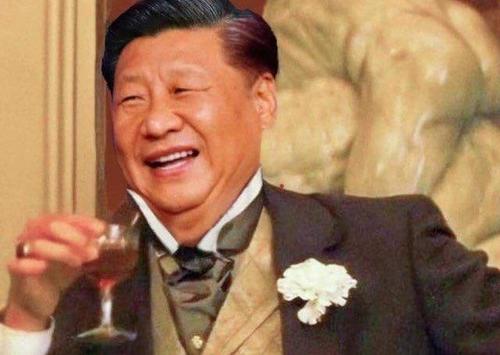 After China implemented a highly publicized crackdown on tutoring and techedu companies, wiping out tens of billions in value as Beijing confirmed it ordered the "for profit" publicly traded sector to, well, no longer be "for profit" while banning them from raising capital or going public – a move which has been viewed as the government's most extreme step yet to rein in private businesses that regulators blame for exacerbating inequality, increasing financial risk and in the case of some tech titans challenging Beijing's authority – Beijing has extended its unprecedented crackdown to various other sectors to extend to housing, tech and even food companies.
So after plunging on Friday when the news of the crackdown first hit, on Monday shares of Chinese education stocks listed in the US plunged some more: among the casualties, TAL Education Group tumbled -36%, New Oriental Education & Technology Group was down -32%; Gaotu Techedu – the stock popularized by Archegos whose total return swaps pushed it as high as $149 in January wiping out all the shorts, slumped another -36% and dropped as low as $1,70 this morning while China Online Education Group -11%.
To understand just how unexpected Beijing's crackdown was, consider the following: New Oriental Education & Technology's Hong Kong shares still had 15 analyst buy ratings and just one "underweight" as of Monday, according to data compiled by Bloomberg, after plunging more than 40% for a second straight session.
Other major tech and education-linked names were also hit: Alibaba, a Chinese tech conglomerate listed in the U.S. which among other things, invests in education companies, fell -4.9%; Didi Global continued its plunge, down 13% and dropping as low as $7, or half its IPO price of $14; JD.com -6.3%; Baidu -7%; Pinduoduo -13%; NetEase -7.2%; Nio -6.7%; Xpeng -6.4%; Li Auto -4.2% and so on. Today's rout means that the Nasdaq Golden Dragon China Index, which slumped last week posting its longest losing streak since 2019 over the risks posed by a potentially widening regulatory crackdown in the nation's technology industry, is set for even more pain.
However, the crash wouldn't be confined just to the education sector.