The plan is to have as many criminals on the street as possible. Actual prosecutions would divert district attorney time and attention away from trendy political causes. From Brad Jones at The Epoch Times via zerohedge.com: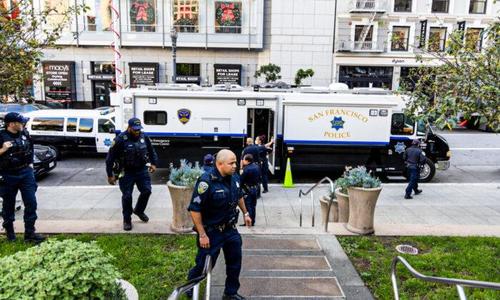 Amid a wave of "smash-and-grab" robberies and other crimes, a former prosecutor is claiming that more than 50 prosecutors, support, and victim services staff have quit their jobs over San Francisco District Attorney Chesa Boudin's progressive criminal justice reform policies.
"The office is imploding," said the former prosecutor, who produced the list of those who've left their jobs since Boudin was sworn into office on Jan. 10, 2020.
"Not all of them quit, but most of them quit. Some were fired," said the individual, who requested anonymity for fear of reprisal. "The list isn't up to date. I think more have left."
Boudin fired seven prosecutors during his second day on the job.
Another former investigative supervisor sued Boudin for wrongful termination last month, claiming retaliation for calling out "improper and unlawful actions" by two prosecutors.
Boudin's office hasn't responded to inquiries by The Epoch Times.
The individual also cited a Sept. 24 court proceeding during which Superior Court Judge Bruce Chan raised concerns about actions taken in the District Attorney's Office.
"For what it's worth, let me say a few things, maybe with the forlorn hope that someone in the DA's office might pay attention," Chan said.
Court transcripts cite Chan as saying he "wholeheartedly" supports Boudin's efforts to reform the criminal justice system, but he said: "I cannot express in any more certain terms my disapproval of the manner in which the Office of the District Attorney is being managed.