Look at the map below and it becomes clear why Kazakhstan is important. It's a huge country and shares a long border with Russia. It may be as important to Russia as Ukraine and Belarus. From Tyler Durden at zerohedge.com:
Geopolitical commentator Clint Ehrlich has reported while on the ground in Moscow that "the situation in Kazakhstan is a much bigger deal than Western media is letting on." He further argues that the mayhem unleashed this past week and ongoing violent destabilization significantly increases the risk of NATO-Russia conflict.
He asks the key question: what really is happening in Kazakhstan? After all, he writes  "In America, the situation in Kazakhstan is a small news item" but it remains that "in Moscow, it is currently receiving 24/7 news coverage, like it's an apocalyptic threat to Russia's security. I've had the TV on here while writing this thread, and Kazakhstan has been on the entire time." Below is Ehrlich's mega-thread from Twitter exploring the crisis and connecting the dots in terms of why this is a bigger deal than many believe…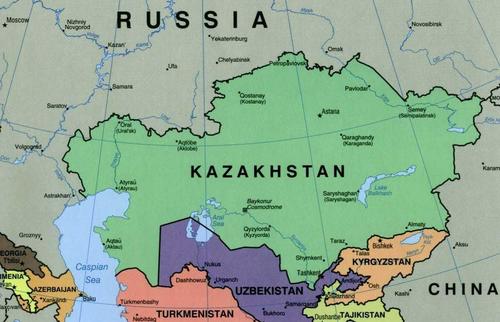 Mass protests and anti-government violence have left dozens dead. Russia is deploying 3,000 paratroopers after Kazakh security forces were overrun. The largest city, Almaty, looks like a warzone. To appreciate why Russia is willing to deploy troops to Kazakhstan, it's critical to understand the depth of Russia's vital national interests inside the country. This isn't just any former Soviet republic. It's almost as important to Russia as Belarus or Ukraine.