San Francisco used to be one of the most beautiful cities on the planet. It's doing everything possible to turn itself into a hellhole. From Tyler Durden at zerohedge.com:
The San Francisco Chronicle just published a lengthy multimedia report about the most devastating public-health crisis currently afflicting the city. And no, it's not COVID-19. It's the rash of super-potent synthetic opioids like fentanyl that are causing a surge in deaths among the city's vast homeless community, as well as among others.
Nearly 3/4ths of the thousands of drug overdoses that have been reported in the City by the Bay have involved fentanyl; for the last two years, Fentanyl has been killing far more people in San Francisco than COVID. It's not even close, really.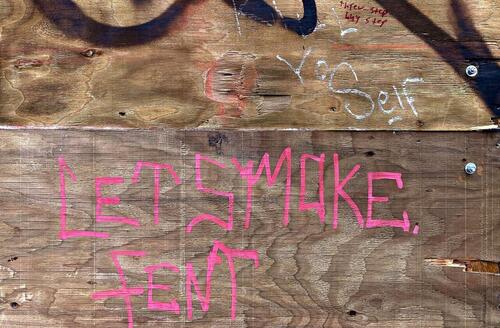 In San Francisco, roughly 1,310 people died from drug overdoses in 2020 and 2021. That's more than double the roughly 710 people who have died from the virus in the city since the start of the pandemic.
The city's fentanyl death toll would be higher if it wasn't for narcan, the antidote now used more than 500 times a month to yank people back from the brink of death.