The elites always have solutions to the problems they create, and they always involve the we of the non-elite making "sacrifices." From Tyler Durden at zerohedge.com:
Before the Russian invasion of Ukraine, Russia supplied the world with one out of every ten barrels of crude consumed. But as the United States, Canada, and Australia have imposed embargoes on Russian crude and some buyers in Europe are halting purchases, the global oil market is facing one of the worst disruptions since the 1973 oil crisis when the members of the Organization of Arab Petroleum Exporting Countries (OAPEC) led by Saudi Arabia declared an oil ban on Western countries for their support of Israel during the Yom Kippur War.
The energy price shock of the mid-1970s led to the reduction of maximum national speed limits from 70 mph to 55 mph. The 21% reduction in speed equated to gas consumption savings.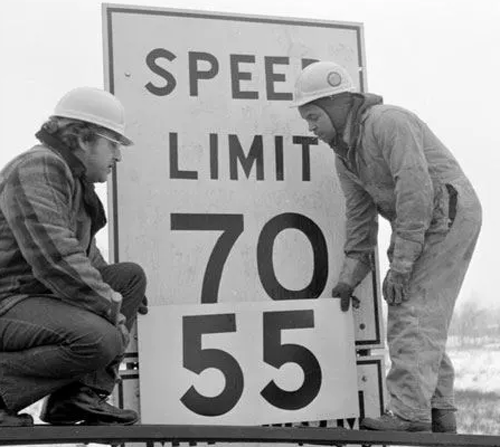 Now the International Energy Agency (IEA) has proposed similar measures to lessen the oil shock following the Russian invasion of Ukraine and embargoes on Russian crude.
IEA said Western economies could reduce daily oil demand by 2.7 million barrels within four months by restricting how people drive, indicating the move to reduce highway speed could almost offset the 3 million barrel-a-day loss of Russian production for April.
"These efforts would reduce the price pain being felt by consumers around the world, lessen the economic damage, shrink Russia's hydrocarbon revenues, and help move oil demand to a more sustainable pathway," IEA said. 
The IEA has unveiled a ten-point action plan it hopes Western countries will implement to curtail oil demand.