That the U.S. doesn't have the LNG facilities for a massive boost of exports and Europe doesn't have the LNG facility for a massive boost of imports do indeed constitute major obstacles. From Tyler Durden at zerohedge.com:
European leaders have grown quite fond of bandying about the notion of liberating their economies from their dependence on Russian oil and gas. Unfortunately, the numbers just don't make sense.
On Tuesday, the FT highlighted how Washington's pledge to wean Europe off of Russian gas by boosting LNG exports simply doesn't add up.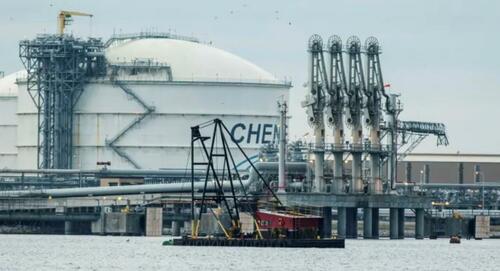 As a reminder, the US plan is supposed to work in three steps: first, it will help the EU secure short-term liquefied natural gas supplies to begin displacing Russian gas. Second, Europe will work "toward the goal of ensuring" a bigger market for US gas by 2030. Third, the US would help Europe accelerate its transition to clean energy.
But how much more gas can the US even export? Limits on both exporters' capacity and Europe's infrastructure and ability to absorb gas imports by boat suggest that, for the foreseeable future, the notion of offsetting Russian energy exports is pretty much a pipe dream.