It hasn't cratered yet, but the housing market is definitely softening. From Tyler Durden at zerohedge.com:
Between cratering homebuilder and homerbuyer confidence…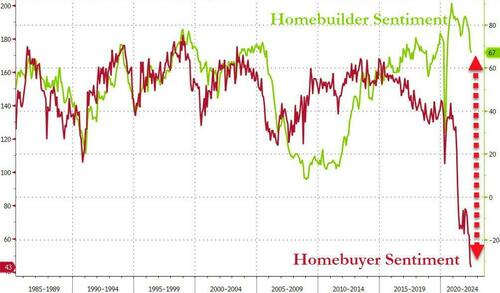 … record low home affordability…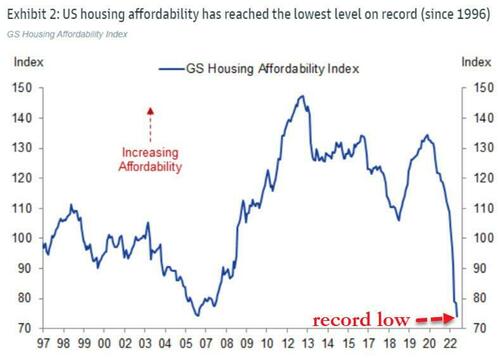 … a record number of new listing with price cuts (amid the collapse in demand).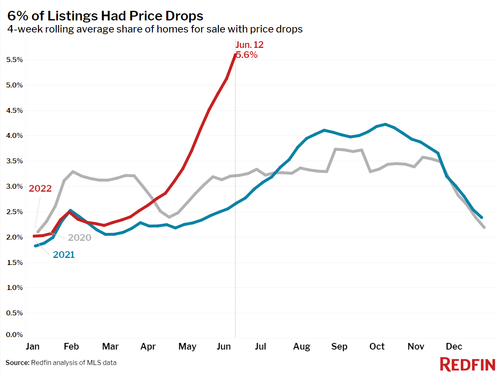 … plunging housing starts…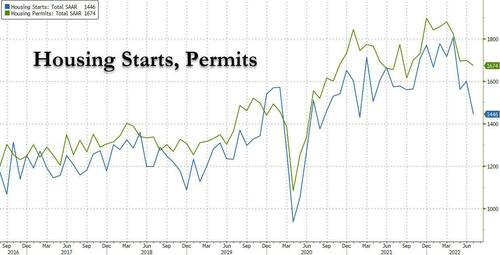 … and so on, as the recent surge in mortgage rates has effectively pushed the housing market into a recession, which is now so widespread that 63,000 home-purchase agreements were called off in July, equal to 16% of homes that went under contract that month. According to Redfin, that's the highest percentage on record, and only the brief spike during the covid crash – which the promptly reversed – was worse. It's up from a revised rate of 15% one month earlier and 12.5% one year earlier.